Real estate managers looking after the largest part of the region's biggest business park have seen a £1m refurbishment programme pay off with several major lettings.
Asset managers MSeven Real Estate – acting on behalf of owners M&G investments, a UK-based investment manager which is part of the Prudential Group – has revealed three major expansions on Aycliffe Business Park which are set to bring more jobs to the area.
MSeven manages commercial property across 700,000 sq ft of land which makes up about a quarter of Aycliffe Business Park that includes Central Park, Northfield Way, Angel's Close, Hurworth Road, Redworth Way, Coatham Avenue, Cumbie Way and Leaside.
Working alongside letting agents Connect Property North East (CPNE) and JLL, MSeven has successfully negotiated the letting of 2-5 Central Park – a 50,000 sq ft warehouse – to Vantec Europe, which is owned by Hitachi Transport System, the logistics arm of the global Hitachi group.
Unit 6 comprising 20,000 sq ft at Central Park has been let to another new arrival, Dutch logistics firm Ceva Logistics, following the departure of Stiller Warehousing and Distribution.
And on Coatham Avenue a 29,000 sq ft building on Coatham Avenue has now been re-let to the expanding kitchen manufacturer PWS which already has several sites in other areas of the park, following only a short marketing period.
Meanwhile, more than £650,000 has been spent on improvements at Northfield Way, where some units, starved of investment by previous owners, have stood empty for many years.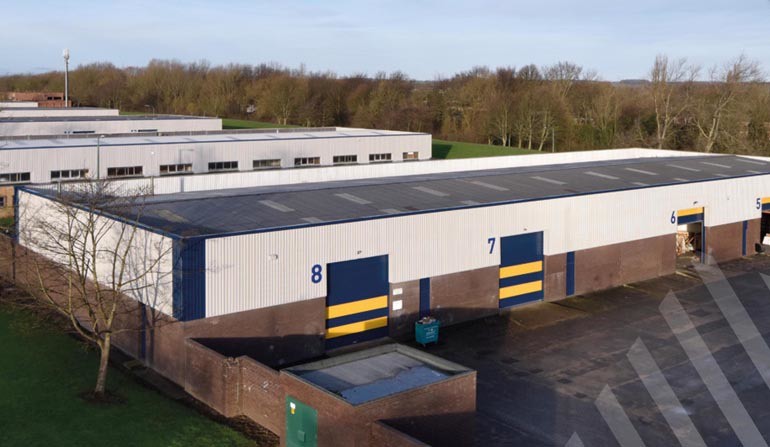 The refurbishment has had an immediate effect with new lettings secured to both Orion Tools and RDNL Products, as well as seeing existing occupiers Manissa and Sofas So Good expanding.
John Murnaghan, divisional director of asset management for MSeven, said: "As asset managers for M&G, we've both invested huge sums of cash in our estates because we believe in the story that's developing at Newton Aycliffe.
"It shows we believe strongly in the longevity and success of Aycliffe Business Park. We forecast some time ago, with the arrival of Hitachi Rail Europe in Newton Aycliffe, that there'd be a tightening up of big industrial spaces over 10,000 sq ft in size.
"To ensure we were ready to capitalise on that market we've undergone a substantial refurbishment programme of all the empty or redundant spaces within our estates on the business park.
"We've already let out a third of the vacant spaces which really demonstrates we made the right decision to undertake this investment programme.
"We believe our investment is already paying off, and we look forward to welcoming more new tenants to the Northfield Way site soon."
At Northfield Way, external and environmental works have been carried out, while re-cladding has been done, floors have been repainted and offices have been fully-refurbished to turn them into new, ready-made manufacturing facilities once again.
Jonathan Simpson, director of Connect Property North East, said: "These lettings are significant evidence that both rents and demand have moved on significantly during the middle part of 2015.
"The issue moving forward now is the limited availability of stock both in Aycliffe and the wider region.
"As far as Newton Aycliffe is now concerned there is a real shortage of industrial stock, which is huge testament to both the improved market and the continued commitment to the area by a number of proactive landlords and stakeholders.
"Five years ago, there was over 1.5 million sq ft of vacant industrial stock on the estate.
"But the last 12 months has been the busiest year at Aycliffe from a property prospective for several years. Over 150,000 sq ft has been let on the estate in the last six months, which is very much testament to both the improved market and the major investment from our client."
The Northfield Way site, which consists of 28 units, currently has seven units available ranging from 3,147 to 12,961 sq ft.
They're of steel portal frame construction with part brick and part profile metal clad elevations under a single pitched profile metal clad roof, and offer a degree of flexibility as they can be joined or sub-divided depending on tenant demand.
Designated car parking and single-storey amenity blocks are provided to the front of each unit to include offices, WCs and staff facilities.
• Interested parties can contact either Jonathan Simpson at CPNE on 01642 704931/ [email protected] or Tom Asher at JLL on 0113 261 6244 or [email protected]