Model Railway enthusiasts from many parts of the country have helped to raise £2,500 to support children with cerebral palsy and other physical disabilities as well as young people battling life-threatening brain tumours.
Organisers of this year's Model Railway Exhibition staged by the Rotary Club of Newton Aycliffe have voted the event 'another huge success'.
During the day, 500 visitors to the Youth Centre venue in the town enjoyed 19 working layouts, 10 trade stands and 4 preservation society exhibits.
Visitors included Rotary District Governor Peter Chandler, Durham County Council Vice Chairman and Newton Aycliffe Rotarian Mike Dixon, and Great Aycliffe Mayor Cllr Jed Hillary.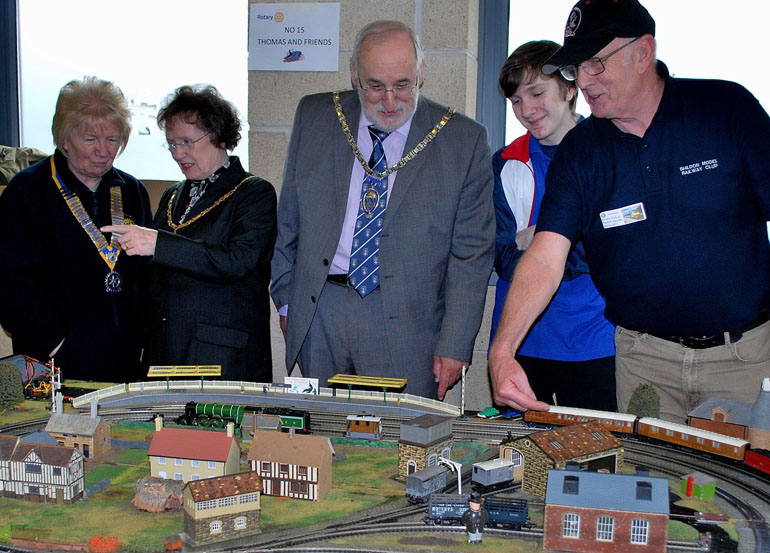 Profits from the exhibition will be shared between 'Heel and Toe', a local charity looking after children with cerebral palsy and physical disabilities in County Durham and Darlington, The Brain Tumour Research Campaign (brain tumours kill more young people than any other cancer), and Rotary's own local charities.
"We were delighted with the support we received once again this year," said John Burrows, who headed the organising team.
Whilst the 'Thomas and Friends' layout was the undoubted highlight for the younger visitors, the "Artendent" layout from Middlesbrough Model Railway Club proved favourite in the 'The People's Choice' competition.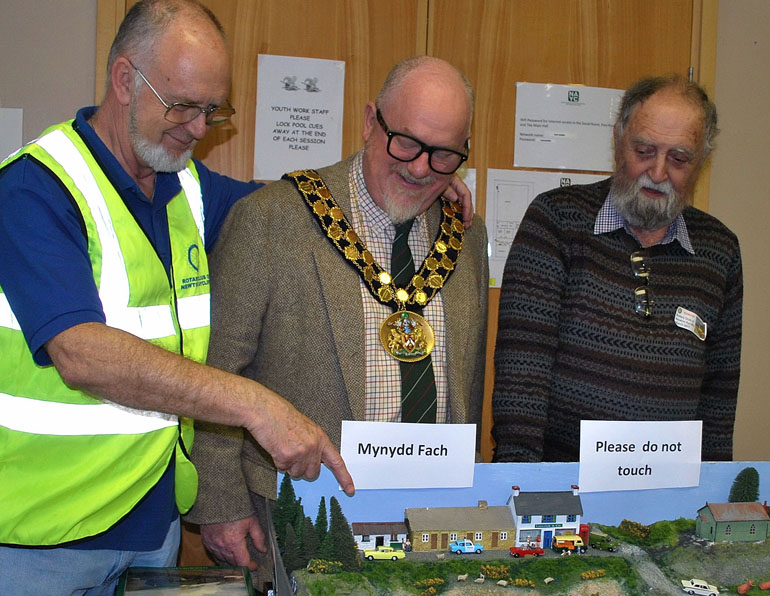 Winner of the 'John Henry Jones Memorial Trophy' was 'Shildon' from the Shildon Model Railway Club and was presented by Charlotte Iceton, granddaughter of John Henry Jones who helped found the exhibition 8 years ago.
Nora Scott, President of the Rotary Club of Newton Aycliffe, said: "This exhibition is now well-established on the model railway circuit and is an excellent method of bringing visitors to the town whilst benefitting important charities."