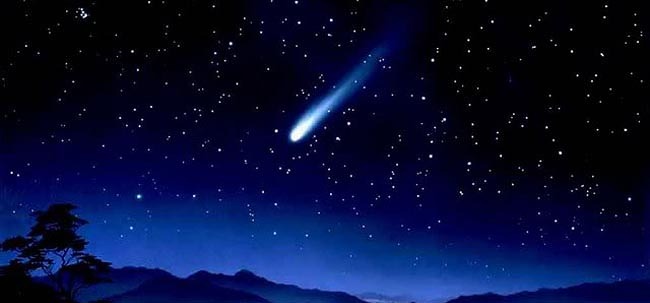 By Martin Walker
Police have confirmed a meteor shower flashed across the North-East skies last night.
Several Newtonians spotted the unidentified flying object around 11.30pm on Friday evening.
Durham Police have said they received a flurry of calls, confirming the origins to be a meteor shower.
A force spokesman said: "We were inundated with calls from members of the public concerned at the sightings of unidentified flying objects which were lighting up the night sky.
"Inquiries reveal that the origins of the activity was a meteor shower which was evident across the whole of the North of England."
Newtonians were alerted to the phenomenon and were quick to share the spotting on Twitter and Facebook.
Andrew Armitage wrote: "I've just seen a HUGE shooting star, it was unbelievable!"
Mark Armstrong updated his Facebook this morning, saying: "Mental, I saw this flying ball of fire with a massive tail of smoke.
"It was unreal. Amazing. I want to see another one!"
Northumbria Police also said they'd had many calls. A spokesman said: "We've had a number of calls from people reporting strange lights in the sky and some thought it could be an aircraft, but we've spoken to Newcastle Airport and all is well there.
"It's been reported that a meteor has broken up over the UK tonight, coming in through Scotland and heading south."
Did you see the meteor? Did you manage to get a picture of it? We want to hear from you! Email us: [email protected]
● The above picture is for illustration only and is not of last night's sighting.