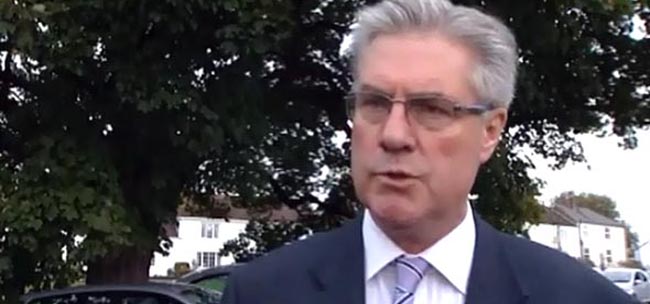 By Martin Walker
North-East MEP Stephen Hughes has backed a petition against a 24-turbine wind development in County Durham.
Anti-wind farm campaigners have presented the petition to Mr Hughes – they want the European Parliament to change renewable energy targets.
Members of The Isles Community Turbine Action Campaign (TICTAC) are against a 24-turbine wind development, close to Newton Aycliffe.
The group says it is not a case of 'not in my back yard' but that the area has done enough to support renewable energy.
Phil Wilson, who has campaigned tirelessly against the development, joined the group on the village green in Mordon to hand the petition over to Mr Hughes.
The MEP told Tyne Tees News: "We have already reached European targets in the county for our renewable energy and the production of renewable energy so enough is enough, so let other counties and other regions take part of the burden as well."
Campaigner Susan Fox said: "County Durham has been particularly hard hit. We are currently producing 50% more renewable energy per square mile than any other county in England."
See their interviews with Tyne Tees in our Video Section.