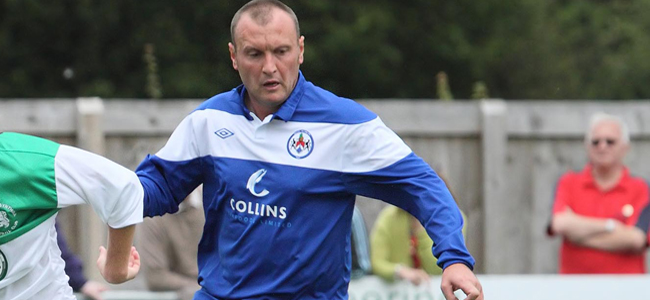 EXCLUSIVE By Martin Walker
Newton Aycliffe have appointed club legend Dan Mellanby as their new player-coach.
Boss Allan Oliver has called on the 34-year-old Newtonian to rescue Aycliffe's troubled season, following Andy Toman's short-lived spell at Moore Lane Park.
Former Darlington player Toman said his goodbyes after Saturday's 3-1 defeat at Ashington, ending his brief and uneventful time with the club.
Mellanby's appointment will be welcomed unanimously by Aycliffe fans – his first game will be the visit of Consett tomorrow night (Wednesday, 7.30pm kick-off).
Chairman Gary Farley told Aycliffe Today: "We see Dan as a natural successor to the void left by Brian (Atkinson).
"Andy's spell was brief and he decided this club wasn't for him, and we wish him all the very best of luck in the future.
"But we're delighted to bring Dan on board the management. He's Aycliffe through-and-through and Allan and I are confident he'll enable us to turn things around.
"Performances have picked up in the last couple of games, the lads have responded admirably to the task that's in front of them, and hopefully Dan's appointment will bring some added momentum to our recovery."
Mellanby, who now works as a full-time coach for the Martin Gray Football Academy, has been Aycliffe's most influential player during the club's rise through the leagues in recent years.
His appointment as a coach at the club will be welcomed by supporters both because of his popularity, but also because of the common feeling that his uncle, Atkinson, hadn't been replaced after leaving almost a year ago.
Aycliffe's football suffered after Atkinson's departure, and despite Oliver's ambitious efforts to sign quality new players, the club's fortunes have taken a significant turn for the worst.
But in Mellanby, Oliver knows he has a player – and now a coach – the players will respond to.
Mellanby's first game will be against fellow strugglers Consett in the Ebac Northern League first division on Wednesday night, 7.30pm kick-off.