More than 300 Tees business leaders attended one of the region's biggest ever networking events as mayor Ben Houchen welcomed a new magazine promoting the region.
Resolution Media and Publishing – the sister company to Aycliffe Today publishers Mantis Media – launched their new national publication, This Is Tees Valley, at Teesside Airport.
The Tees Valley mayor says This Is Tees Valley has set the template for optimism and positivity.
A new publication – created by Aycliffe Today editor Martin Walker and his Resolution business partner Dave Allan – This Is Tees Valley is aimed at endorsing businesses, investment opportunities, skills, lifestyle, people, tourist and living destinations in the area.
It was launched at Teesside International Airport during an event attended by 300+ people, including Sedgefield MP Paul Howell.
Supported by Tees Valley Combined Authority, the magazine will be distributed nationally and carried on all Eastern Airways flights to and from Teesside for the next year.
Mayor Houchen was on a five-strong panel for a question-and-answer session at the relaunched airport, alongside Eastern Airways managing director Tony Burgess, Bill Scott OBE, chief executive of Wilton Universal, Middlesbrough College principal Zoe Lewis and Frans Calje, the chief executive of PD Ports.
And in his opening address to businessmen and women, movers and shakers from the Tees region, Houchen said the new publication – which has an initial 10,000-print run – sends out the right messages from an area which is sometimes guilty of being reluctant to sing from the rooftops among its abilities and achievements.
He said: "Because I am an optimist, I am absolutely adamant about only speaking positively about Tees Valley and our region because there are a lot of people out there who seem to take a lot of pride and energy talking down this amazing area.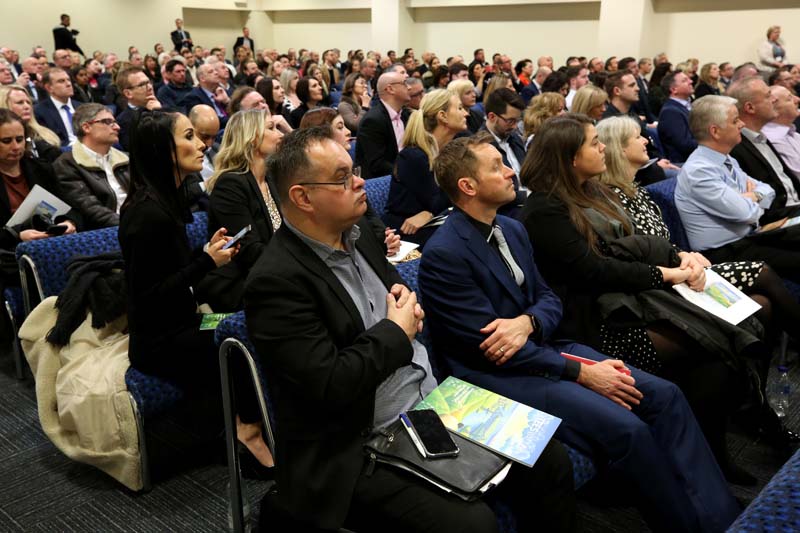 "That is not to play down the significant challenges we face, but I only want to talk about the positive stuff.
"Dave Allan and Martin Walker (Resolution directors) were the first to talk about 'Talking Up Teesside' and we have started to own that phrase.
"What is really impressive about this publication is that it carries a positive message and I want you all to carry that message to everybody in the region, and beyond, and start talking about all the fantastic things people in the region are doing.
"I don't see why a region should be any different to a business. You wouldn't go into a meeting and talk about all the negative things and difficulties in your business. You would go out to sell it. Why should we be any different as a region?
"If we don't see ourselves in a positive light and what we can offer from our big industries, our IT services, our creative industries and everyone else in between, no one else is going to do it for us.
"In the last few years, I think Dave and Martin have led the charge to change the negativity and make sure we speak more positively about ourselves."
Martin Walker, whose Aycliffe Business magazine provided the blueprint for this and other Resolution publications, added: "We're incredibly proud of This Is Tees Valley, with many months of hard work coming to fruition.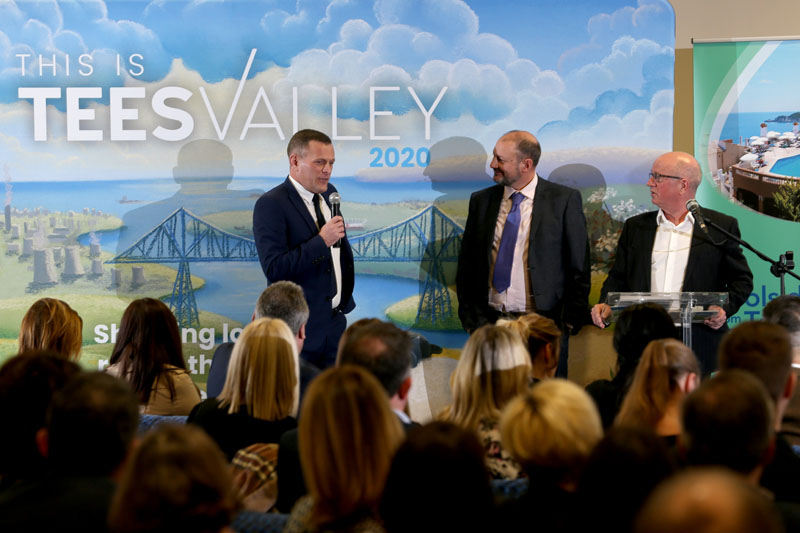 "It was fantastic to see so many people join us for the launch event, the positivity in the room was palpable and the response on social media during and after the event has been brilliant.
"We're now working hard to get the magazine circulated to the right areas, and getting it under the noses of the right people across the whole of the UK.
"We're investing a lot of money in the circulation of This Is Tees Valley, including investing in a national mailing list of investment companies, pension investment funds and commercial property agents around the country, showing them what the region has to offer."