Newton Aycliffe-based Mantis Media, publishers of Aycliffe Today Business, has launched a new lifestyle magazine with a newly-created publishing company.
Mantis managing director Martin Walker (pictured above, left) has launched Resolution Media and Publishing with business partner and former colleague Dave Allan, who runs his own successful PR business in Middlesbrough.
The pair, who worked together at Middlesbrough Football Club, first reunited to work on Tees Business, Teesside's only business magazine, which was initially published by Mantis Media and launched in February 2015.
The quarterly publication has grown from 36 pages to 68 in two years, with more than 100 companies across the Teesside region using it for their marketing and networking purposes.
But now Walker and Allan have jointly created their own publishing company, which is now responsible for Tees Business and their new lifestyle magazine, Tees Life, which was officially launched this week.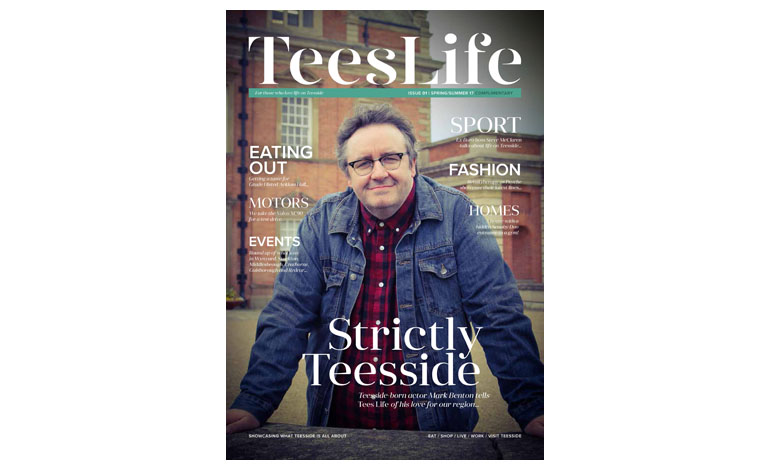 Click here to read the first issue – hard copies are available from Jackson's Coffee Shop at the Xcel Centre on Aycliffe Business Park.
Mantis Media, based at The HUB Workspace on Aycliffe Business Park and owned solely by Walker, continues to publish Aycliffe Today Business, which was launched in November 2012, as well as running the ever popular aycliffetoday.co.uk and associated social media channels, which combined reach thousands of people every week.
Walker, who trained as a journalist with the Teesside Gazette, worked in Allan's media team at Boro from 2000 to 2005, writing for club publications such as the matchday programme as well as magazines and books.
He then spent four years in Sunderland AFC's media team before setting up his own company, Mantis Media, followed by Aycliffe Today Business four-and-a-half years ago, which was named Newcomer of the Year at the first Make Your Mark awards event in 2014.
Walker, who was brought up in Newton Aycliffe and went to Greenfield School in the town, said: "I'm really proud of the fact that our concept of the high-quality but free business magazine, funded by sponsored content as well as traditional advertising, was launched here in Newton Aycliffe and has now really taken off in Teesside.
"Of course, we remain absolutely committed to Aycliffe Business Park and Aycliffe Today Business, which continues to be used by dozens of companies every year for a variety of marketing reasons – whether it's for traditional advertising, PR, brand awareness or for personnel and recruitment purposes.
"Mantis Media will continue to work closely with our clients and advertisers and we look forward to strengthening the magazine's position as the magazine for Aycliffe Business Park."
Walker and Allan's new company launched Tees Life – Teesside's only true lifestyle magazine – this week.
Tees Life is printed quarterly, with thousands of copies circulated to homes, pubs, restaurants, hotels and salons across Teesside including Wynyard, Eaglescliffe, Yarm, Ingleby Barwick, Wolviston, Hartburn, Nunthorpe, Marton and Guisborough.
It features content covering food and drink, fashion, motoring and sport, people and places, homes and interiors, advice and events.
Its launch issue included feature interviews with Teesside-born actor Mark Benton and former Boro and England manager Steve McClaren, who was the star guest during the magazine's launch this week (pictured below).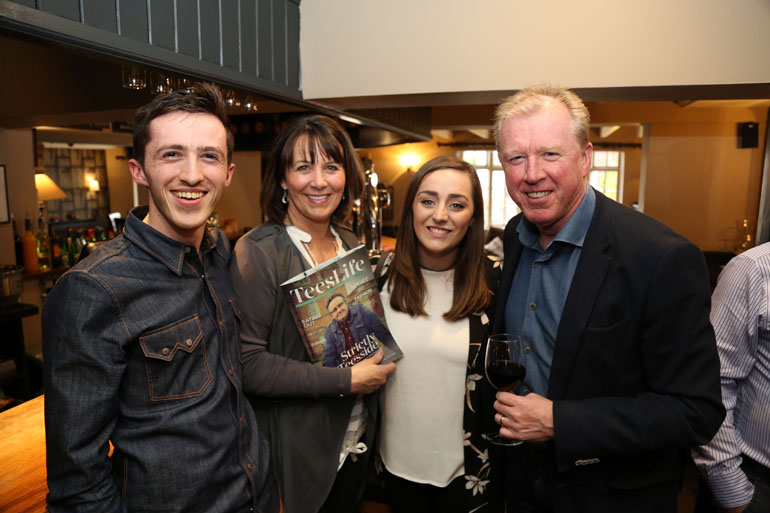 Walker added: "Dave and I are both passionate about content and creating readable publications that people enjoy.
"There are a lot of free publications out there which are really just ad-mags, but contain no original content other than press releases and generic copy sourced from the internet or letters from readers.
"Like Aycliffe Today Business, we're committed to creating our own content, all produced in-house by professional writers, photographers and graphic designers, and like our Aycliffe magazine, I'm equally proud of our Teesside publications."
All of Resolution's publications are being designed by Sarah Carlton from KINSHIP, who have designed Aycliffe Today Business since its launch.
As well as producing their own publications, Resolution can also publish marketing material for other businesses, including brochures, magazines and online content.
For more details about Resolution Media and Publishing, go to www.resolutionpublishing.co.uk or give the team a call on 01642 450255.