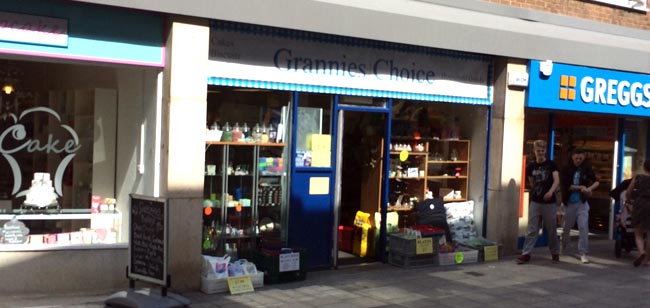 Police are appealing for help after a man snatched some cash from the till at Grannies Choice in the town centre.
The man is described as around 40, with grey hair, and wearing a blue top with a diamond pattern on the back.
Police say he grabbed the cash before making off towards Aldi.
Anyone with information is asked to call the police on 101, quoting reference DHM-19072014-0245.