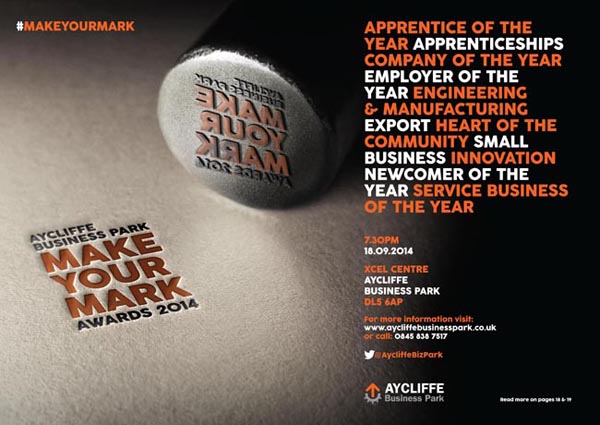 Companies on Aycliffe Business Park are being reminded they have one week to enter into the park's business awards event.
The Make Your Mark competition is being organised by the Aycliffe Business Park Community Steering Group, with the support of Business Durham, and is designed to celebrate success.
The ABPC Steering Group says it wants businesses of all shapes and sizes to enter the 11 different categories, which are open to all businesses from every sector.
The deadline to enter is Friday 29th August.
Firms can enter themselves as well as nominating others, and while entry forms are preferred, email applications will be accepted, to: [email protected]
Click here for more details on the awards.
Tickets for the awards event, at the Xcel Centre on Thursday 18th September, are available at just £25 each, while sponsorship packages are also available.
Click here for more details on the tickets and packages.