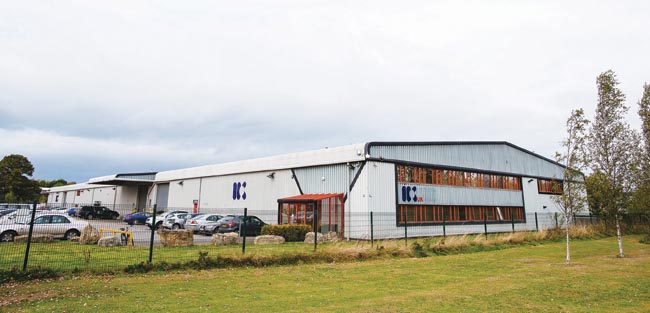 By Martin Walker
A Newton Aycliffe manufacturer has been boosted with the news of a major acquisition.
Norwegian-based IK-Group AS (IK) – which has a wholly-owned subsidiary, IK-UK on Aycliffe Business Park employing 47 people – has announced it has bought Online Electronics Limited (OEL), a leading global pipeline communications specialist.
The acquisition of OEL, headquartered in Aberdeen with sites Houston, Dubai, Singapore and Australia, further strengthens IK`s position within the pipeline sector of the international oil and gas industry.
This now takes the number of employees in the IK Group closer to 200.
IK says the investment is expected to create additional jobs in the next 12 months through increased market share driven by research, development and special engineering projects.
Richard Whadcoat, CEO of IK-UK's Aycliffe factory, said: "This deal not only secures jobs here in Aycliffe, it also strengthens our position in our market.
"The combination of OEL's cutting edge products for pipeline pig monitoring, pipeline data communication and logging systems with IK's top of the line PIG manufacturing and niche pipeline engineering services will provide our shared clients with a strong, innovative service partner to help them with the challenges now seen in the oil and gas sector.
"This combination is expected to enhance IK's special project capability and overall significantly increase IK`s market share.
"IK-Group will keep the well-established OEL brand and global structure as this has proven to be highly successful.
"The companies are an excellent fit and fully complement each other in terms of sector, technology and geography.
"IK has an established model where each company within the group operates as a separate entity but leverages the strengths and knowledge to provide top services to each other and the industry.
"The main shareholder and current CEO of OEL, Brian Gribble, will remain in the company as an advisor and director on the board.
"Customers will continue to receive the same high quality and services they have come to expect."
IK-Group opened the Aycliffe factory in 2011 to provide it with a UK manufacturing facility to serve its markets across the globe and to increase its world-wide penetration of its solution technology and isolation tools.
IK-UK provides standard pigging products and isolation tools, and also tailored solutions using AutoCad Inventor design technology. It also operates a brand new hire fleet of fully certified weld testers, high pressure test plugs and isolation tools.