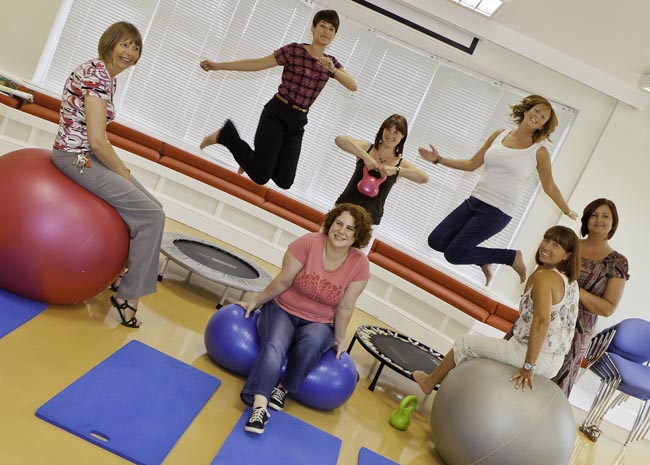 Autumn is a time for new beginnings, new school year, new season etc. and as such it's the perfect time to amp up your fitness routine.
The Pioneering Care Partnership (PCP) in Newton Aycliffe have a brand new timetable to suit all ages and abilities.
It aims to give people a new energy and positivity to help them through the upcoming months.
Class Timetable from September 2012:
Mondays:
Stretch & Tone, 10 – 11am, £2.00
Men's Kettle Circuit, 5.15 – 6pm, £3.50
Cardio Box, 6 – 6.45pm, £3.50
Tuesdays:
Fitness Friends 1.30-3pm, £2.00
Wednesdays:
Zumba, 10 – 11am & 11am – 12pm, £3.50
Kettlebells, 1 – 2pm, £2.00
Cardio Box, 5.15 – 6pm, £3.50
Bodyblitz, 6 – 6.45pm, £3.50
Thursday:
Nia Dance Fitness, 3 – 4pm, £2.00
Friday:
Tai Chi, 12.15 – 1.15pm, £3.50
Saturday:
Bokwa, 8.45 – 9.45am, £2.00
The £2 activities are part of the Changing the Physical Activity Landscape (CPAL) programme, supported by NHS County Durham and Darlington and County Durham Sport, aiming to reduce the risk of cardiovascular disease in people aged 40-74 in County Durham through increased physical activity. All classes take place in the Pioneering Care Centre in Newton Aycliffe.
This is just taster of the many activities being offered in the Pioneering Care Centre, Carers Way, Newton Aycliffe, DL5 4SF. For further information tel: 01325 321234 email: [email protected]  or visit www.pcp.uk.net.