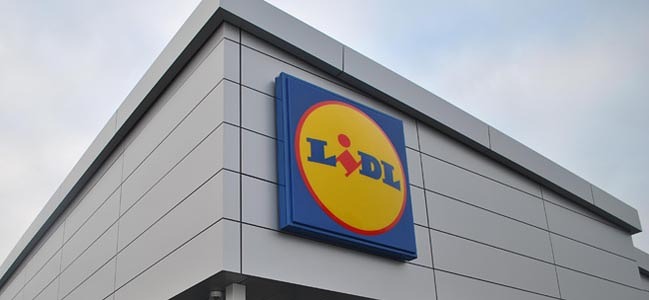 By Martin Walker
German retailer Lidl wants to create 70 new jobs in Newton Aycliffe with an expansion plan at its Newton Aycliffe warehouse.
The discount supermarket has applied for planning permission to extend its warehouse on Aycliffe Business Park by a further 17,000 square metres in two phases.
The plans would boost Lidl's Aycliffe workforce from 270 to 340.
Lidl says the extension facility is necessary to support the ongoing expansion of the store portfolio across the North East.
Phil Wilson, the Labour parliamentary candidate for Sedgefield, has given his support for the proposals.
"I was very happy to be contacted by Lidl to support their expansion plans," said Mr Wilson.
"Many know I am a supporter of business in the region and have played a role in helping develop and bring new business to the constituency of Sedgefield.
"This has resulted in many new jobs and better security for working families which is something I will continue to fight for if I am re-elected."
Lidl, which currently has 600 UK stores, has embarked on a major development programme which will see between 20 and 40 new shops built every year.
The German-based retailer has set an ambitious target of eventually having 1,500 UK stores.
As reported on Aycliffe Today in March, Aycliffe construction firm Raisco was approved as a principle contractor for Lidl after completing one of its new stores ahead of programme.
Raisco could now build anywhere between three and 10 stores a year as part of Lidl's extensive construction programme, creating more jobs in Aycliffe.