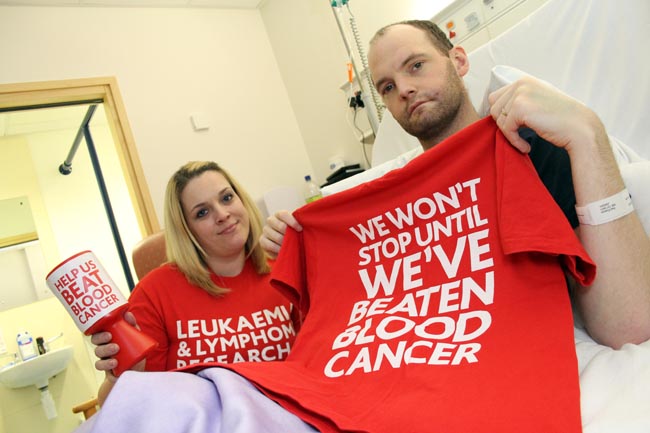 Courageous Newtonian Paul McGeary's fundraising efforts have already topped the £1,500 mark.
As reported on Aycliffe Today earlier this week, Paul was struck down by leukaemia at the end of November and faces Christmas in hospital.
But he and his wife Becky bravely launched a campaign to both raise funds for Leukaemia & Lymphoma Research, as well as awareness of the blood cancer.
And within five days of their Just Giving site being launched, they have already received more than £1,500 in donations.
Paul, who is planning a series of fundraising events in the New Year, admits it has been "humbling".
He told Aycliffe Today: "Initially we never looked at a total, as this can put people off as donations get closer to the amount.
"The site is geared up to determine a preliminary one so I thought £2,000, given the time-frame.
"I never envisaged that after 96hrs we'd have exceeded 75% of our target!
"We won't stop here though, and the page will continue to run, and already we have some other fundraising ideas in the pipeline for 2015, which will see us go above and beyond the kind donations received to date."
Paul added: "The spread of donations, both in value and location is truly humbling, as this has far out reached to an audience which we thought we could hit.
"We only ask people to keep spreading the word, and together we will beat blood Cancer."
You can donate to Paul and Becky's fund by clicking here.
You can follow his blogs by clicking here. Or follow him on Twitter: @PaulMcGeary
PAUL McGEARY LEUKAEMIA RESEARCH APPEAL