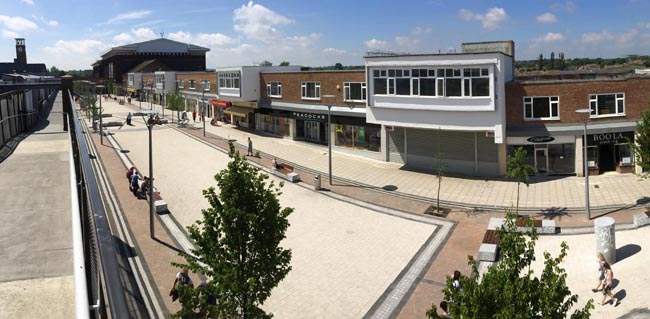 By Martin Walker
The manager of Aycliffe Shopping Centre says Newtonians should be proud of their town.
Bryan Haldane is on the Great Aycliffe Neighbourhood Plan steering group and attending the launch of the consultation phase at the Youth Centre on Thursday.
One of the hot potatoes regularly raised by Aycliffe residents is the so-called lack of quality shops in the town centre.
But Bryan insists the people of Aycliffe live in a "lovely" town with a "successful, vibrant" town centre.
He pointed out that the town centre currently has a vacancy rate of less than 8% – well below the national average of 16%.
And, contrary to popular belief, there is only one charity shop in the town centre and one in the Thames Centre.
He has acknowledged that Aycliffe is never going to attract the likes of Next or Marks & Spencer, purely because of the town's population, but points to other national and big regional retailers that already exist in the town.
"We're a successful, vibrant town," insists Bryan, in our Video Interview.
"Boyes is one of the biggest local regional retailers in the North-East. Wilkinson is one of the largest value retailers in the North-East. Select has doubled in size at Aycliffe, that's a national company. Are they not good retailers?"
Bryan also talks about the town centre's long-term vision, with further developments planned through to 2018.
You can see our full interview with Bryan in our Video Vault.