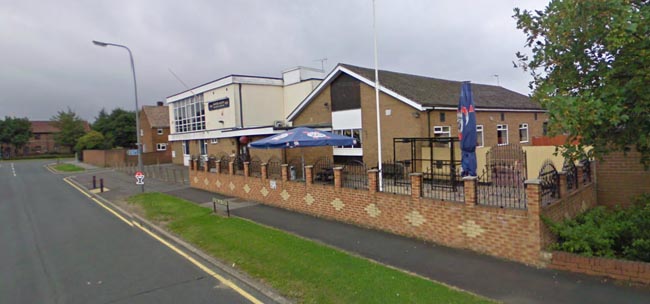 By Martin Walker
The British Legion in Newton Aycliffe has applied for a new 'open admission' licence which would effectively scrap years of tradition.
The Royal British Legion Club, on Macmillan Road in the town, currently operates on a club premises certificate – which means customers must be a member, or signed in by one, to use the bar.
But as reported by today's Northern Echo, the Legion has applied to Durham County Council for a premises licence, so it can operate like a pub and serve alcohol to non-members.
Club officials insist they're being "steered" down the course of action by police and council advice.
Durham Police has objected to the application, which was due to be discussed by the statutory licensing sub-committee in Chester-le-Street today.
Officers from the force's alcohol harm reduction unit called on club officials to train more people to use its security system.
They want the club to have someone who is capable of downloading footage if requested by an officer to be on duty at all times.
A spokesman said: "The CCTV system at the club is a very good system, but it is only as good as those operating it.
"We feel it needs more than one member of staff or official trained to use it, which is the situation at the moment.
"If we were to ask for a copy of footage to deal with an incident, and he does not happen to be on the site, there is nobody who can do that."
Club secretary Raymond Henderson said the club was usually peaceful and that they'd only applied for the licence on the advice of police and council officers.
He said: "The club celebrated its 50th anniversary on February 25.
"There was a fracas that night and the police were called, and that is why we have steered down this direction.
"We are a successful club in our own right and are not looking to drag more people in off the street, we're just following the advice we've been given.
"We do not have much trouble in the club and we are always very helpful to the police.
"If we did not have such a good CCTV system we would probably not be asked to train more people.
"In a bar with one camera, anyone can take the tape out and hand it straight over, but we have such a good system the police are making over-the-top requests."