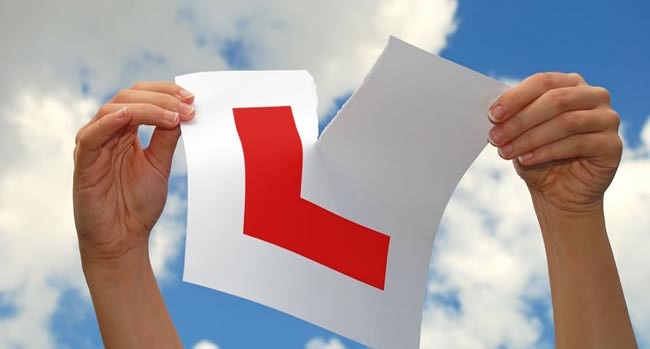 By Martin Walker
Several learner drivers in Newton Aycliffe are hundreds of pounds out of pocket after being left in the lurch by a local driving instructor.
Aycliffe Today has received a number of reports that Dave Mason, of Surestart driving school, took large cash sums of between £180 and £300 each from customers before telling them his car had been repossessed and he has no way of paying the money back.
Mr Mason insists he fully intends to reimburse everyone and is currently "seeking legal advice on what to do next".
But angry learner drivers have contacted Aycliffe Today to express their dismay after being left out of pocket and without lessons they have paid for.
Jayde Willis says she contacted Mr Mason by text message, and he replied saying: "I paid all my money to the car place to try to save it, not knowing that they were already on the way to take it. Don't know what happens now."
Ms Willis asked him "So can I have my money back?", to which he replied "I don't have anything in the bank to give anyone. I need to find out what goes on now and what you need to do… I have less than a pound in my bank."
Another victim, who wanted to remain anonymous, told us she paid him £180 on Sunday, then days later received a message saying he couldn't take her for a lesson on Wednesday "because he had no car but didn't elaborate".
She added: "Then he told me numerous different things about getting a new car today and that he would be able to take me out for a lesson, to then find out that that had fallen through too.
"On various occasions over the past couple of days I have asked for a refund and the only reply I have received has been "I have no income", but he knew that he was taking my money on Sunday and would be unable to continue providing me with driving lessons."
Another victim, who also didn't want to be named, paid £180 for her daughter but Mr Mason only delivered two lessons, while another told us she'd handed over £300 but received "nothing but a text".
Aycliffe Today tried to contact Mr Mason but he was unavailable for comment.
However, his partner told us: "Someone who takes people's money is disgusting, but that wasn't the case. He hasn't said he's not going to try and rectify this.
"He has said he is looking into the options and seeking legal advice on what to do next."
She also said Mr Mason tried to acquire a short-term replacement car from another Aycliffe driving school, but the car "fell through".
The boss of that driving school, who asked not to be named, said: "I did try to help Dave but unfortunately I wasn't able to.
"I've known him a few years and he's always seemed to be a genuine, decent bloke."
Karen Smith, from Mirrors Driving School in Bishop Auckland, said she's concerned driving schools will be tarred with the same brush.
She told Aycliffe Today: "I have received a call from one of his distressed pupils.
"As driving instructors, we go through rigorous tests and are assessed by the DVSA, the same as teachers are by Ofsted, but this situation is absolutely dreadful.
"I want to assure people that this is a rare occasion and, on the whole, we are fit and proper people, but it worries me.
"It's a privilege to teach people to drive. The majority of us are fabulous individuals and love what we do."
Mrs Smith advised victims to report incidents like this to the Driver and Vehicle Standards Agency (DVSA) by clicking here.