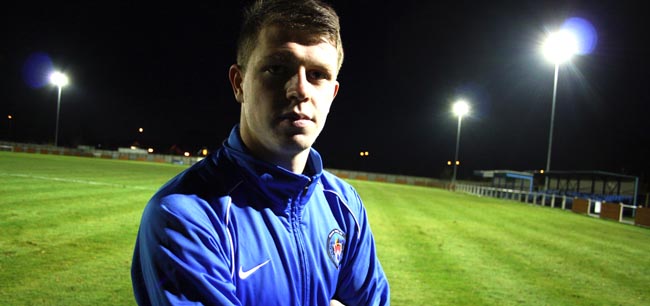 It is easy to forget that James Oliver, who has become a first-team regular over the last few years at Newton Aycliffe, is still just 19-years-old.
The former youth team captain, boss Allan Oliver's nephew, is the main feature in Aycliffe's award-winning matchday programme for their game with Penrith tonight.
Asked if he's been surprised to have played so many games already, Oliver Junior says: "It feels natural now. It's just a normal thing.
"I made my debut when I was 16 in the second division and got the odd game here and there. I was just pleased to be involved then.
"But now playing in the league is just second nature to me. It's a very tough league but I enjoy playing in it a lot.
"I hope I can make a lot more appearances for Aycliffe through the years."
To see Oliver's interview in full, don't forget to grab your copy of the Aycliffe programme tonight, priced £1.50pm.
Tonight's game kicks off at 7.30pm, with admission £5 adults and £3 concessions.