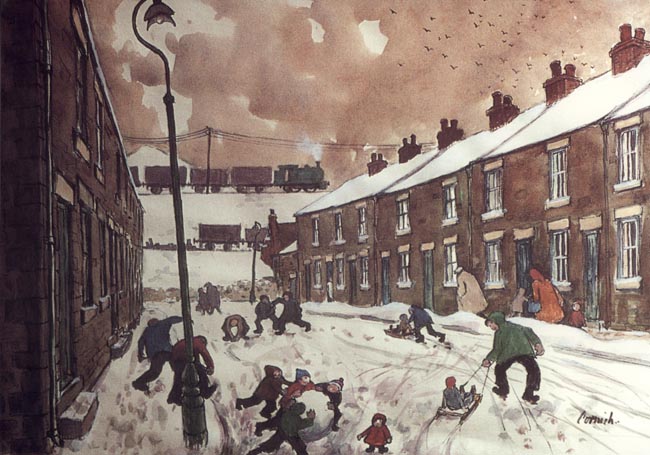 Art lovers still have a chance to see the Norman Cornish exhibition "Bishops Close Street" at The Greenfield Gallery.
But you'll have to be quick – after more than 1,000 visitors, the exhibition is due to close on Wednesday 3rd September.
The works includes some recently discovered work, as well as a great selection of sketchbooks by County Durham's most celebrated artist, which give a rare insight into the preparatory sketches for some of his most famous scenes.
Since opening in June Greenfield Arts have seen a record 1,000-plus visitors to the gallery and the centre.
"Thank you to everyone who has visited the exhibition already and shared their fantastic stories about Spennymoor, County Durham, life in the area and their connections to the artist," said Greenfield.
"It has been lovely to hear the respect and love people have for the heritage of our County."
The Greenfield Gallery, located on Greenfield Way in Newton Aycliffe, is open Monday to Thursday 10am to 9pm, and Fridays 10am to 4pm.
For more information go to www.greenfield-arts.co.uk