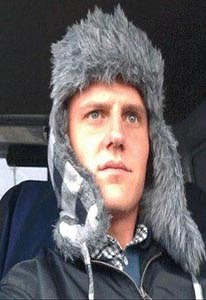 Police have named the cyclist killed in a collision on the A68 near Newton Aycliffe on Thursday.
Anthony Winter, 24, from Darlington, was declared dead at the scene following a collision with a lorry on the westbound lane of the A68 about a quarter of a mile west of Burtree Lane, just off the A1.
Mr Winter's sister said: "Anth was the best brother anyone could have, he would always help anyone. I want people to remember him for who he was. His three beautiful children will never forget him."
The driver of the lorry, a 50-year-old man from Barnsley, was arrested on suspicion of causing death by careless driving and has been bailed pending further enquiries.
Anyone with information is asked to contact police on 101 and ask for the collision investigation unit.