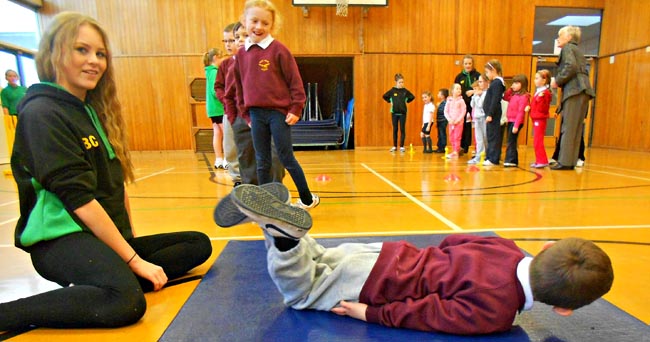 Energetic youngsters were given the chance to try a variety of sports at a multi-skills festival in Newton Aycliffe this week.
More than 150 year one pupils from six primary schools attended the skills festival at Woodham Academy.
The festival was organised by Education Enterprise Legacy and saw professional coaches work alongside Woodham students to organise a carousel of sport activities for the younger children to try.
Tri-golf, new age kurling, basketball and football were just some of the sports on offer.
Lewis Marr, managing director of Education Enterprise Legacy, said the aim of the festival was to help children develop their skills rather than compete against one another.
"It is also aimed at easing the transition from primary school to secondary school," he said.
"By introducing children to the academy at a young age it becomes less daunting."
Education Enterprise Legacy will be holding more festivals and events in the new year.  For more information and photographs visit educationenterprise.co.uk