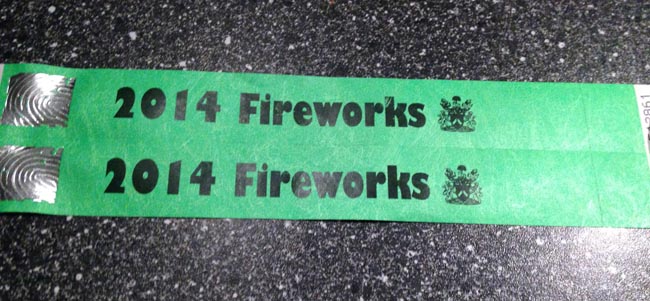 By Martin Walker
Furious Newtonians are complaining they can't attend next week's fireworks display because of their postcode.
People who live in the Chestnuts development on the South side of the School Aycliffe Lane are not entitled to wristbands for the event at the Oak Leaf Sports Complex on Wednesday 5th November, because their homes aren't within the official Aycliffe boundary.
The event is being funded by Great Aycliffe Town Councill – not Durham County Council – so councillors decided to limit tickets to Aycliffe residents only.
However, every household could apply for up to six tickets, suggesting they could get wristbands for friends or family who live nearby but outside the boundary.
The decision was made in an attempt to avoid a repeat of safety problems in 2012, as a result of too many people attending, which resulted in the 2013 event being cancelled.
It meant anyone living in the Chestnuts area and Heighington or Middridge would be excluded.
But so far, only 3,600 wristbands have been given out from 6,000 available – and the council has organised two extra sessions for residents to pick them up.
Karen Wilson said: "I think they should have bended the rules.
"It's less than half a mile away and their address is Newton Aycliffe.
"As for council tax I dare bet many an newton Aycliffe resident attended the old Darlington displays in years gone by."
Emma Goodfellow said: "This is extremely disappointing – how are little ones meant to understand that a display they've been to for the past how ever many years?"
Mel Wilson said: "We're in the same boat in Brafferton, only yards from the "Aycliffe" boundary yet my kids can't join in with their school friends at the display – they they all attend Aycliffe schools."
Collette Middleton added: "The politics involved is rubbish… we're allowed to travel anywhere and watch local displays, yet our own town need to be ticketed."
There have been arguments in support of GATC, too.
Tara Hymas said: "I also see council tax payers of Aycliffe being upset about them taking advantage whilst paying cheaper council tax bills, it's a no win for either side of the fine line between Aycliffe and School Aycliffe."
John Clare, posting on our Facebook page, added: "The display is being run and paid for by Great Aycliffe residents, so it was always going to have to be the case that tickets were made available only to Great Aycliffe residents.
"Having said that, the system of family/group tickets was specifically designed so that people who do not live within Great Aycliffe's boundaries can attend. Any Great Aycliffe resident can collect up to six tickets, and this was so that they could take along family and friends from Truro and John O'Groats is they so wanted.
"Residents in Darlington and Middridge cannot collect tickets, but they can attend with their friends, which should be fairly easy for people to organise."
There are two more days to access the 2,370 wristbands which remain:
They're available from the Oak Leaf Sports Complex: on:
• Friday 31st October, 10am-4pm
• Monday 3rd November, 10am-2pm