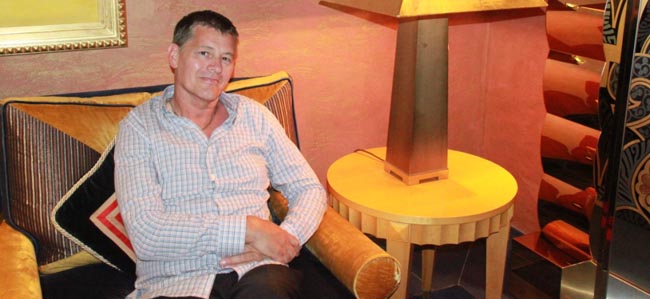 A Newton Aycliffe samaritan has been voted Durham's Unsung Hero for 2014.
Ken Sadler, the Treasurer for Lifeline Community Action, won a public vote to gain the title as well as a luxury experience day worth £200 provided by local business, Modern Rugs.
Ken was nominated by his colleagues at Lifeline Community Action in recognition of his hard work for the charity and felt he deserved the 'red carpet treatment'.
Lifeline Community Action is a Christian charity serving the community by helping those in need or crisis.
In just over a year Ken has helped the team support over 2,500 people and distribute more than £750,000 to people in need.
He gives them aid, takes them on holiday, gives lifts and helps with computer courses, whilst suffering with his own health.
"Thank you to all those who nominated and voted for me, it has all come as a total surprise!" said Ken.

"I'd like to thank the Lifeline Community Action team who work so hard to make sure we are able to reach the marginalised.
"It's only together that we can do something that will actually make the difference in their lives.
"I'd also like to congratulate all the hard working people that were nominated for this competition."
Mally Wheldon, a representative for Lifeline Community Action, added: "Ken took early retirement so that he could support underprivileged people in our community.
"His passion for LCA takes people from a point of desperation and transforms them into people with hope for the future."
Based on Aycliffe Business Park, Modern Rugs is one of the UK's largest online rug retailers, selling over 25,000 rugs a year.
Managing Director Ben Dale said: "With so many votes cast, we are really happy that the community really got behind all the nominees.
"The competition has highlighted just how many amazing people there are in County Durham worth shouting about.
"It is a privilege to be able to treat Ken to a taste of the red carpet lifestyle."