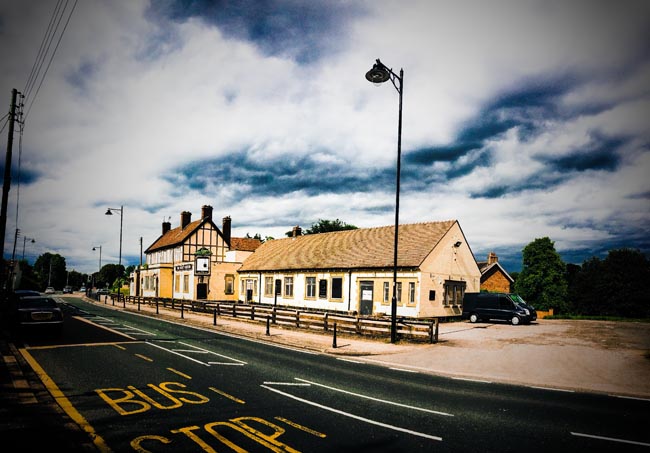 By Martin Walker
Local businessman John Wade has completed his hat-trick of pub acquisitions after snapping up two more of the three pubs in Aycliffe Village.
But the future of the once popular North Briton is in doubt after a spokesman for Mr Wade refused to rule out rumours he's planning to bulldoze the pub which overlooks the A167.
Mr Wade already owned The County restaurant before he completed a double deal in May, buying the Brit as well as the Telegraph.
The sale, which was handled by specialist property adviser Christie and Co, included both pubs which were owned by corporate pub company, Punch Taverns.
Christie and Co said in a statement that Mr Wade was planning future investment in both pubs which would be to the "advantage of locals".
But the Brit currently remains closed, with the windows boarded up.
And a spokesman at the John Wade Group told Aycliffe Today: "There isn't anything set in stone yet, we haven't decided what to do with the North Briton yet.
"We're aware of the rumours that are going around, we'll let people make their own minds up, but we're not in a position to say what our plans are yet."
After completing the deal for Mr Wade, Christie and Co associate director Mark Worley said: "Both pubs were in need of some investment and refurbishment.
"The North Briton is the larger of the two pubs and occupies a prominent half acre site on the main road through the village, whereas the Royal Telegraph is set back off the road.
"We are pleased with the sale and I am sure that the planned investment by our buyer will be to the advantage of the locals and villagers."
There are currently no plans for the North Briton lodged with Durham County Council, according to the local authority's planning applications database on its website.