One of Newton Aycliffe's prominent councillors has used Lego to demonstrate how the Conservative government is taking £1.5 billion of funding from County Durham after its latest round of savings.
Durham County Councillor John Clare – well-known to many people from Aycliffe for his flamboyant methods of teaching during his Greenfield School heyday – used the colourful analogy to demonstrate just how much the county is suffering from relentless Tory cuts.
In a Video Blog on his Facebook page, titled "a lesson in Lego", Cllr Clare used red and white Lego blocks to show how Durham County Council has already had to save £750m over the last six years.
And he shows how the cumulative effect of further cuts will mean that by 2020, the total amount taken from Durham's original budget of £500m a year will come to a staggering £1.5bn.
But the former history teacher insists it's a "miracle" the county still has "any services of note left whatsoever".
He explained: "Going back to 2011-12, when the government made its first cuts of £66m, that was huge.
"Out of £500m a year in grants, it was a large chunk. It wasn't a one-off saving that had to be made, it was £66m a year every year.
"In the next year, the government made another cut of £26m, on top of the £66m, so out of £500m it had taken away £92m, almost a fifth.
"And with the further cuts that have followed – year on year, cut after cut – £21m, £23m, £16m, and this year, 2016-17, nearly £37m… the cumulative effect has built up over the years, so in this year, out of the original £500m, the government has stopped £186m.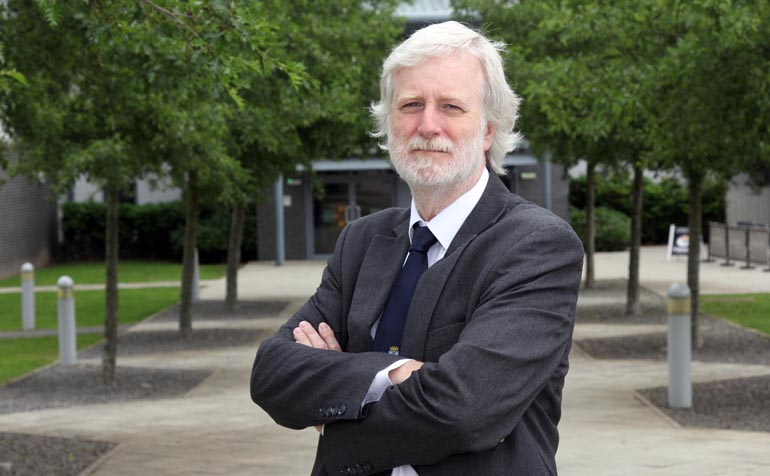 "If you look at the entire amount that the government has taken out of County Durham's economy over the last six years, it comes to a staggering £0.75 billion.
"We have to add another £36m on top from this year's cuts, and there's more to come out over the next two years.
"So by 2020 we will have to be saving more than £250m, the government will actually be taking more than half of Durham County Council's money from us.
"The total sum the government will have taken out of County Durham in the last decade will be £1.5 billion.
"When you look at those kind of sums, don't you think the miracle is not that we've had to lose a few street lights on Burnhill Way and we now have to pay for our brown bins being emptied? Don't you think the miracle is that we have any services of note left whatsoever?"
You can see Cllr Clare's Facebook Vlog by clicking here.