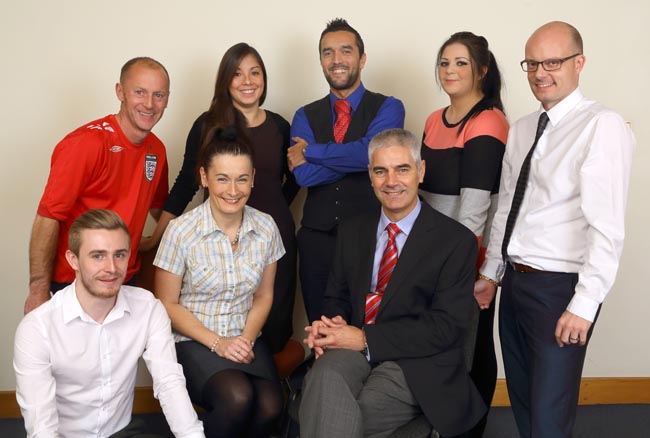 By Martin Walker
A Newton Aycliffe manufacturer which is aiming to create 200 new jobs over the next few years has started by adding more than 40 members of staff to its team.
Ebac produces dehumidifiers, water coolers and chest freezers at two sites on Aycliffe Business Park, and is bringing washing machine manufacturing back to the UK and the North-East.
The firm says 46 staff have been brought in to handle rising demand for products.
And more are expected to follow as the new washing machines start coming off the production line.
Ebac, which has an annual turnover of £22m, said it aimed to double its workforce to 400 with the introduction of chest freezers and washing machines to its range of products.
Senior product manager Darren Feasey said: "The creation of new jobs for the North-East has always been a key priority as we have drawn up our strategy for the long-term future of Ebac.
"Our support of the local economy is an investment in the future of manufacturing in the region.
"We are so proud that we can put a 'Made in Britain' label on our household goods.
"We can do this with confidence because of the passion we have for developing products that are truly valued and designed to make life better around the home.
"This is an exciting time for Ebac, as we drive our business into new markets with new products.
"The whole team here is driving forward production and sales of our dehumidifiers, heat pumps, water coolers, chest freezers and hot taps.
"The moment when we get the first washing machine off the line will make it a landmark year for Ebac and British manufacturing."
Pictured (above): Senior Product Manager Darren Feasey, right, with, Ebac's senior appointments. Back row, Stephen Mould, Production Operator; Catherine Chong, Product Manager; Rod Liz, Global Sales Manager; and Zoe Johnson, Production Operator and, front row, Michael Smith, Digital Marketing Manager; Carol Ramsden, Product Manager and Mike Bowden, Product Quality Director.