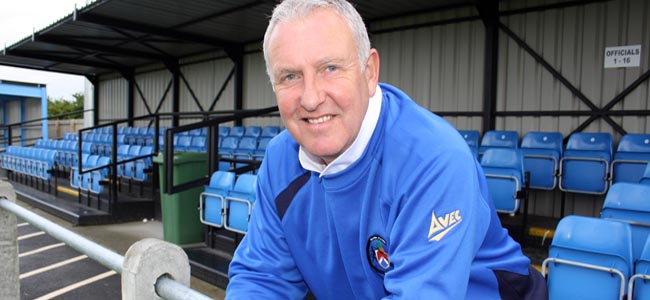 By Glen Robertson
Gary Farley believes his side can bounce back from consecutive defeats as Newton Aycliffe make the long trek over the Pennines to face Penrith.
The Aycliffe chairman knows how important it is to pick up three points soon, before a couple of poor results turns into a rut, and is hoping the longest away day on the calendar will see the Newtonians return to winning ways.
"We have a hard run of fixtures coming up so that two games could turn into four or five if we're not careful," he said.
"It's happened to better teams than ourselves and it was something we expected in our first season in this division.
"It's an unforgiving league. It's going to be a hard game against Penrith, it always is when you travel over there, but we'll be ready for it and the lads will be up for it. We've got a lot of supporters travelling to support us as well and hopefully we can get back on track."
Aycliffe have slipped down to seventh in the Northern League first division and will face a strong challenge from Bedlington and Bishop Auckland to stay in the top eight.
Three points will be needed from this weekend's clash with a struggling Penrith side who are without a win in their last 11 outings.
The Cumbrian side are languishing down in the relegation zone, but did enjoy a victory over Aycliffe at Moore Lane Park in October.
The Newtonians had taken the lead through debutant Phil Robinson, but two goals in two second-half minutes from the visitors saw Aycliffe lose for the third time in four games. Another defeat this weekend would see that record be repeated.
Aycliffe welcome back John Close and Josh Gray for the game, while Dan Mellanby could be fit enough to start.
The club have lost defender James Oliver to injury, though, as the youngster suffered an ankle injury last weekend, which rules him out for a few weeks.
A healthy contingent of Aycliffe followers are expected to make the journey over the Pennines, all hoping for a day as memorable as the club's last visit to Cumbria.
Just over a year ago, Aycliffe came from 2-0 down to beat Whitehaven 4-2 to move 11 points clear at the top of the second division, a result that was celebrated wildly by the travelling Newtonians as their bus bounced back to the North-East!
Aycliffe Today hope to bring some exclusive footage from the team coach, with skipper Sean Tarling interviewing his team-mates in a special video feature – hopefully available to view by Sunday!
See Farley's full interview in our Video Vault