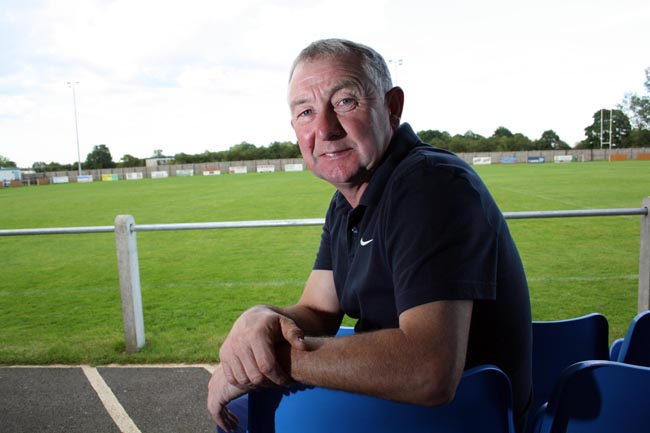 By Martin Walker
Newton Aycliffe boss Allan Oliver has revealed the extent of how much the club means to him.
In an emotional post-match interview with Aycliffe Today after Saturday's 1-0 at home to Marske United – a victory which put an end to Aycliffe's miserable run of defeats – Oliver told how the club's fortunes were "the last thing I think about at night, and the first thing on a morning".
Oliver is, in essence, a volunteer – unlike the majority of first division managers who get paid to do his job, he actually puts money from his own pocket into servicing the team.
So, while poor form was disappointing for supporters, it was devastating for Oliver.
You could sense joy and relief around Moore Lane Park after Saturday's long-awaited win.
And Oliver said: "We've set our standards here, and to go on a run of defeats like that cuts like a knife.
"It's the last thing I think about on a night and the first thing on a morning – that's how much it means to me.
"But not just to me, the supporters, the committee and all the staff. We've had a lot of players playing out of position, and it's killed us.
"With the signing of Danny Earl, and Danny Mel coming back, it's added a little bit extra, especially in the changing room, so I'm sure we'll go on from here, and we'll make sure we do."
Aycliffe continue their Ebac Northern League first division campaign with a tough trip to Darlington 1883 on Wednesday night, at Bishop's Heritage Park (7.30pm kick-off).
Click here to see Oliver's interview in full.