Passengers are a step closer to experiencing new trains as work steps up on Azuma.
LNER's Azuma fleet for the East Coast main line is being built at Hitachi's facility in Newton Aycliffe.
The factory is home to 730 permanent employees and has recently seen 50 apprentices graduate.
This milestone for Newton Aycliffe follows Azuma trains built in Japan testing on the route.
Azuma is due to begin carrying passengers later this year along the East Coast main line, connecting London and Yorkshire, and from 2019 running in Scotland.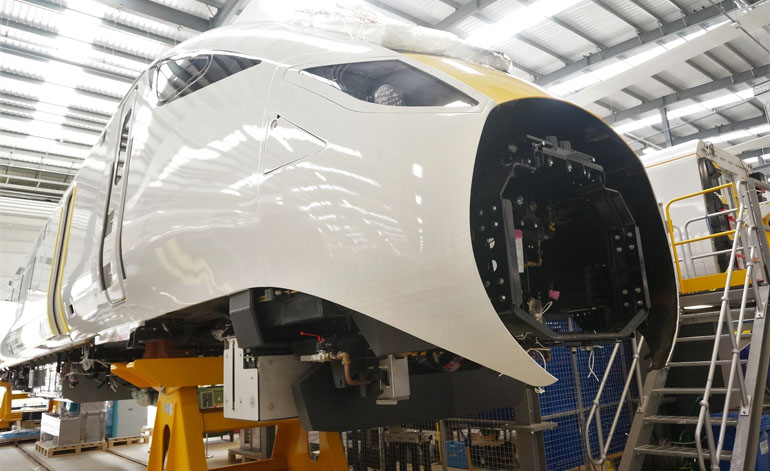 Hitachi has designed the trains using their Japanese bullet train technology, with the front of the train using a sleek aerodynamic design.
With much faster acceleration passengers can expect their journey times to be cut once the fleet is fully introduced. The name Azuma means "east" in Japanese, an acknowledgement of Hitachi's roots and Japan's advanced railways.
LNER managing director David Horne said: "We're delighted that manufacturing has now commenced on Azuma in County Durham.
"Our customers can expect a fleet of high-tech, modern trains that will deliver more seats and space, as well as faster journeys.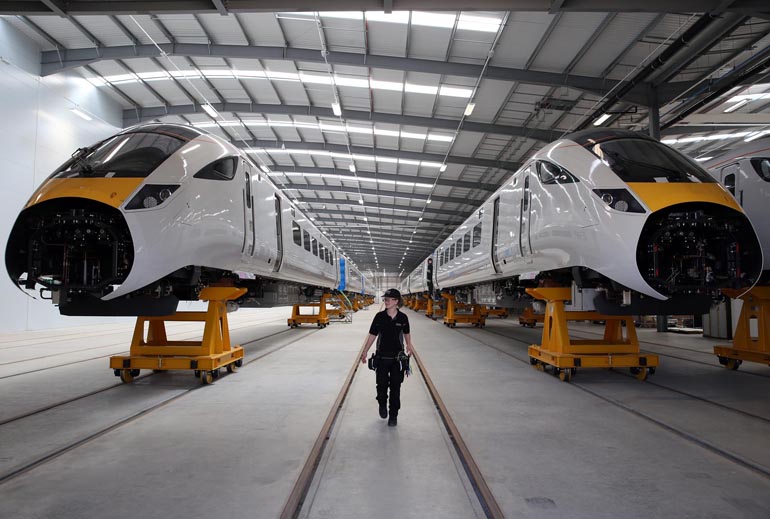 "Azuma will play a key role in revolutionising travel on the east coast mainline, delivering first-class service as well as extra services for Bradford, Lincoln, Harrogate and Edinburgh."
Karen Boswell, managing director of Hitachi Rail Europe, said: "Newton Aycliffe continues to go from strength to strength, now building three separate fleets to serve passengers across the country.
"Our pioneering Azuma trains, inspired by Japanese bullet trains, will transform journeys on the East Coast main line.
"By building them at Newton Aycliffe, we are supporting thousands of jobs with a strong British supplier base."