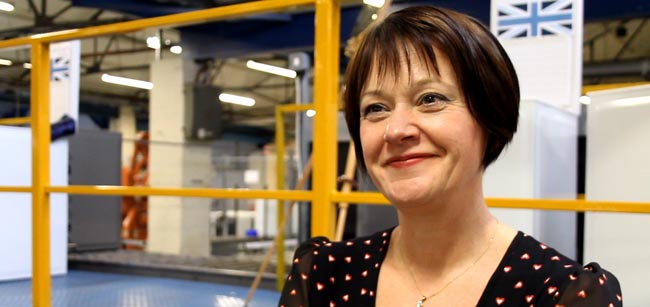 By Martin Walker
The boss of Ebac admitted she was on "cloud nine" after the firm's new freezer factory was officially opened this week.
Former CBI Director General Lord Digby Jones returned to Ebac for the first time since filming BBC2's Digby Jones: The New Troubleshooter, to launch the Norfrost at Ebac factory.
In a Video Interview, Mrs Petty told Aycliffe Today: "I'm really proud. It's a delight. There were times when I thought we weren't going to get here, if I'm absolutely honest.
"But we're finally here, we've got a chest freezer factory that can actually make chest freezers, so I'm on cloud 9 today!
"This is hopefully the first step into appliances for us. The washing machines should be on board with us soon, then who knows after that? Ovens, vacuum cleaners, fridges… whatever!"
Click here to see our chat with Mrs Petty this week.
'TROUBLESHOOTER' RETURNS TO LAUNCH FREEZERS