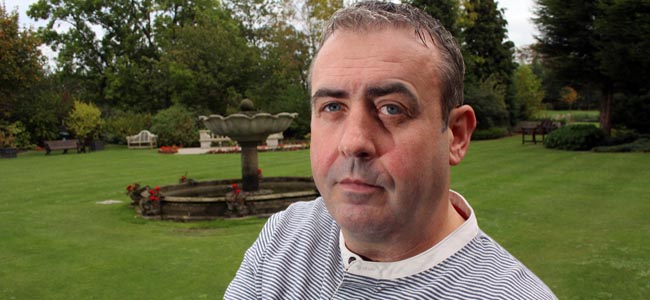 By Ryan Burton
Newton Aycliffe boss Peter Dixon took the blame for his side's defeat at Penrith on Saturday.
Things looked to be going to plan as Aycliffe went into half time a goal to the good. However, the Cumbrians fought back to secure a 2-1 win, with the winning goal late in the game.
Dixon was disappointed with the manner in which his team lost the game.
He said: "We thought we had the game in the bag at half time. Despite it being a slim margin.
"Collectively we took our foot off the gas at half time. I should know better. I take a lot of responsibility for the defeat."
After reflecting on the game at the weekend, Dixon could not hide his disappointment.
"I hate talking in clichés but it was a game of two halves. We were the better side in the first half.
"In the second half they seemed to have more desire than us, which I disappointed about. It was a psychological thing I think.
"That was probably three points that we should've had. In hindsight I probably would've done things differently but that's football."
The Aycliffe boss also believed that his side's failure to adapt to the conditions was a factor in the defeat.
"They adapted to the conditions much better than we did," said Dixon.
"They weren't the best but it was the same for both sides. That made a difference."
After two league defeats in a row and victories for sides around them, Aycliffe dropped down to 18th and drawn closer to the bottom two.
They face back-to-back home games against two teams below them in the table, starting with Celtic Nation FC on Saturday before facing Sunderland RCA on Tuesday night.
Celtic Nation have endured a dramatic decline, after finishing second in the league last season, narrowly missing out on promotion, the reality of relegation is beginning to set in.
The Cumbrian outfit is second bottom in the league and without a win in six.
Dixon is hoping to pick up maximum points from the next two games.
"We will put a strong team together. We'll work on a few things in training to put things tight. We'll go into Saturday with the right attitude," he said.
"We've got to go back to basics and continue to do what we've been doing these past few weeks.
"It won't be easy. There are no easy games in this division. Both of these teams are fighting for their lives to stay in the division."
Despite two defeats in a row, Dixon remains upbeat and remains confident his side will stay in the division on their current form.
"We're in a relegation battle but we're in less of a relegation battle than we were when we first came.
"Our form is three wins from our last six. I would accept that for the rest of the season if I were honest.
"We've got a 50% win ratio so I'll e delighted if we get three wins from our next six games again."
FIXTURES
Sat 14th Feb: Celtic Nation (H) 3pm
Tues 17th Feb: Sunderland RCA (H) 7.30pm
Sat 21st Feb: Whitley Bay (A) 3pm
Sat 28th Feb: Billingham Synthonia (H) 3pm
Sat 7th March: Durham City (H) 3pm