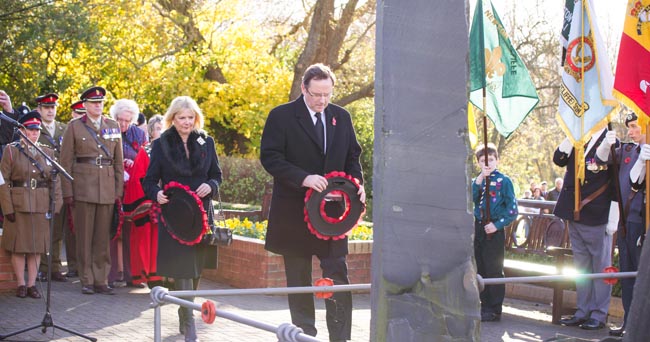 By Martin Walker
An estimated 3,000 people turned out for a Remembrance Day service in Newton Aycliffe on Sunday.
Hundreds of people lined the streets between Greenwell Road in the town centre and St Mary's Church for an 11am service.
The morning was dry with a crisp chill in the air, and the mood sombre as Sedgefield MP Phil Wilson laid a wreath at the foot of the town's War Memorial.
Mr Wilson said: "We should never forget those who have given their lives for their country in all wars.
"We must always remember their sacrifice. They are all heroes."
There was a contingent from the Police, Fire and Ambulance services at Aycliffe's service this morning as well as the civilian organisations who have played vital roles in conflicts.
Both the Scout and Girl Guide organisations also laid wreaths, as did Army and Air cadets, while there was many servicemen present who had recently served in Afghanistan.
● Many thanks to local photographer Dave Stocks for providing pictures. Click here to see a gallery in full.