More than £100,000 has been invested to give an historic function room a facelift.
Redworth Hall has fully refurbished its popular Great Hall, which hosts more than 100 events a year including wedding receptions, birthday parties, anniversaries and corporate functions.
The three-week programme, which was completed in June, has enabled the hall to reflect the Jacobean style of the Redworth Hall building, with original features making for a stunning finish.
Redworth's general manager Vince Johnson told Aycliffe Today: "Making such a change of the Great Hall wasn't our initial plan, though once we looked at changing one or two items it became apparent it would become a large scale project that had to be completed on a very tight timescale.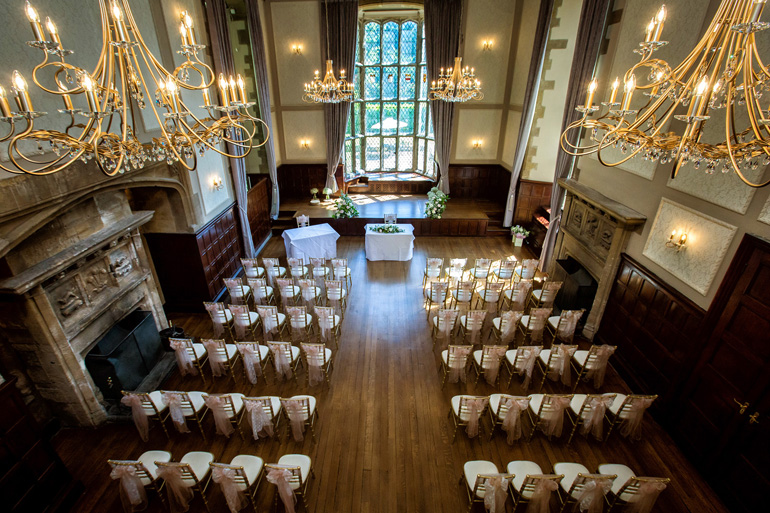 "There were numerous condition issues which we couldn't avoid and the project grew into something more all encompassing as it went.
"We sought to move from the heavily detailed and themed Medieval Hall concept to a scheme which was more in keeping with the age and grandeur of the property.
"The cleaner lined and brighter Renaissance feel of the current decoration now fits better with our late 17th and 18th Century heritage."
Rich velvet like fabrics and crystal and gilt chandeliers offset the large portraits sitting atop the original stone fireplaces and the original solid oak floor has been fully restored and brought back slightly lighter than before.
Johnson added: "We're excited to show the room to new clients and old and it signals the start of our long-term investment plans, with much more to follow."