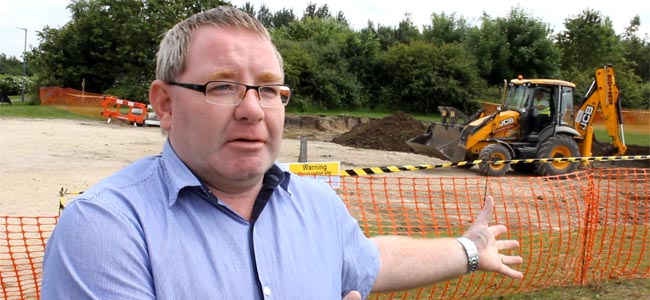 By Ryan Burton
Horndale Residents' Association has been awarded a £6,000 grant from the Big Lottery Fund.
The Newton Aycliffe group will use the money to fund community fun days and a number of low cost day trips throughout the year.
Philip Clark, chairman of Horndale Residents' Association (pictured above) said: "We are delighted that the Big Lottery Fund have recognised what we are trying to do. We are very grateful.
"Last year we organised two days trips funded by ourselves with help from the county council.
"With this money, we are able to fund seven day trips as well as organise a number of community events throughout the year."
These community events will include a summer fayre and a local history experience.
Mr Clark emphasised how important the money is to the Association, adding: "Without this money, none of this would be possible."
Last year, the events proved to be very popular with the residents.
"We organised a trip to Scarborough and charged £3 a person. We could've filled another bus if we had the funds. Now we do."
The same price bracket will apply to future trips, which include plans to go to Whitby, Beamish and the Discovery museum in Newcastle. The next trip planned is to Sunderland Dogs next month.
The Residents' Association was formed in 2012 after complaints of anti-social behaviour in the area.
A £40,000 multi-use games area was built in Horndale Park in October.
Clark says: "We have a history of successfully resolving issues in our area.
"The multi-use area is full most days full of youngsters playing on there.
"We, and the other residents' associations will continue to help and support each other in the future."