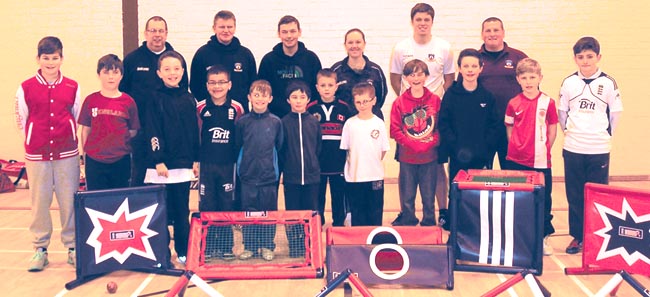 Honest John has donated £450 to Newton Aycliffe Cricket Club to purchase Core Skills cricket coaching equipment from the ECB Cricket Factory.
The equipment will be used by the Cricket Club's Junior Academy coaches to help develop the skills of players aged between 7 and 18 years.
This is the second year that Honest John has raised money for the Cricket Club and his support is very much appreciated by everybody involved in the Club.
Club Chairman Ian Palmer said, "We had seen the equipment used by other clubs and were very interested in obtaining the kit for use by our juniors. The donation from Honest John meant that we were able to go and purchase it much earlier than would have otherwise been possible".
The Cricket Club are offering a range of packages in order to raise much needed funds for the current season.
Advertising space is available around the cricket pitch perimeter, with an 8ft x 3ft advertising board available for an initial payment of £150 (including all design and printing costs), and then £100 per season thereafter.
Match sponsorship is available at £50 per game and players are available to sponsor at £20 for the 2014 season.
Anybody interested in purchasing an advertising board or sponsoring a match or player should contact Ian on 01325 312086 or visit the Newton Aycliffe Cricket Club Website at www.newtonaycliffe.play-cricket.com