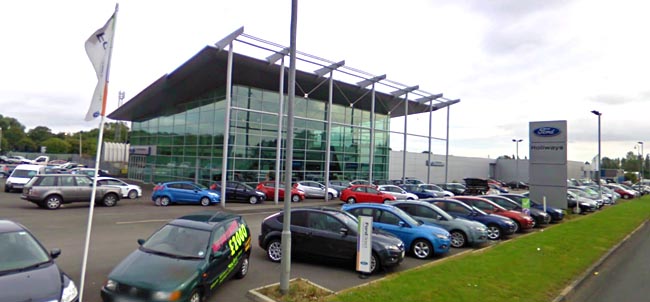 By Martin Walker
Troubled car dealer Holiways Ford are said to be on the brink of bankruptcy, Aycliffe Today understands.
An employee of the Newton Aycliffe-based company has told us the firm has been placed into receivership, with crippling debts of £1.6m.
Holiways are refusing to confirm or deny the rumours, and only today refused to speak to Aycliffe Today.
We reported on Sunday that Holiways were said to be holding a crunch board meeting on Monday to decide its future.
We're told Barclays Bank has called in a £1.6m debt hanging over them, and a top-brass meeting was due to determine whether they carry on, or go into liquidation, with around 50-60 jobs going at its Aycliffe and Bishop Auckland dealerships.
Only last week, Holiways denied rumours the company was on the verge of going into administration.
Managing director Matthew Hardy offered a brief statement, simply saying: "Holiways is not about to be placed into administration and will not be, simple as that."
However, an employee of the firm contacted Aycliffe Today at the weekend, contradicting the statement.
Our source says Holiways was given a temporary reprieve by the bank after selling its Hartlepool and Durham dealerships for a combined £3.6m to rival firm Bristol Street Motors.
We're told Ford were trying to find buyers for the remaining dealerships at Aycliffe and Bishop – but all company accounts are said to be on "lockdown" in the meantime, making it difficult for the company to trade as normal.