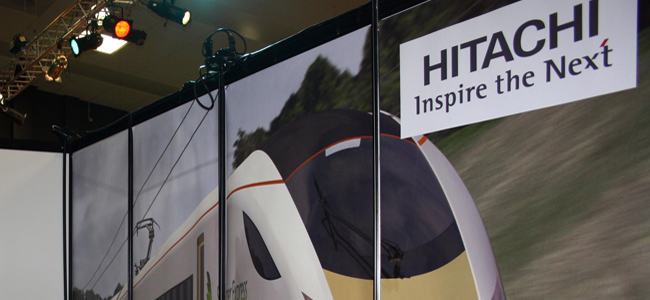 By Martin Walker
The company behind the eagerly-awaited Hitachi development are planning to hold a second open day for potential suppliers.
Hitachi and developer Merchant Place Developments are working with Durham County Council – through its business development division, County Durham Development Company – to hold an open day similar to the one held last May, which attracted more than 1,200 people.
The second event, to be held in June this year, will focus on the supply-chain requirements for the construction phase of the 465,000 square foot factory in the town.
Hitachi will base the train design on Japans Shinkansen bullet and the new High Speed One fleet that operates from St Pancras station, in London.
Hitachi expects to finalise the £4.5bn deal in the first half of this year, and the first Newton Aycliffe-built train is expected to enter passenger service in 2017.
More information on the open day will be available shortly at www.HitachiRailProject.co.uk