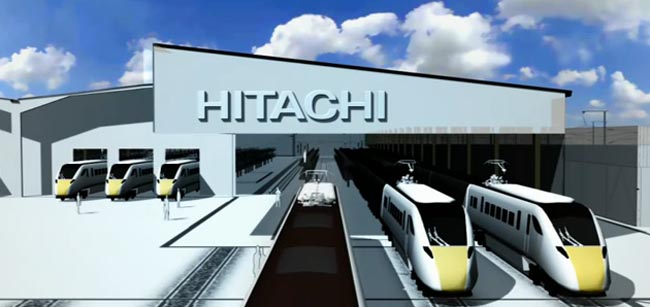 Hitachi Rail Europe has awarded Treadmaster Flooring preferred bidder status on their flooring contract for the Inter City Express Programme.
The Cornwall-based company is bidding to provide the fire retardant, PVC free floors on the new trains Hitachi is building as part of the Government scheme on Aycliffe Business Park.
Treadmaster Flooring, which is a brand of Tiflex, would produce the rubber section of the flooring which goes under the carpet and delivers a number of important safety elements.
Treadmaster flooring is used by numerous train operators across the world including in France, Hong Kong and China.
Jamie Foster, Hitachi's procurement director, said: "Safety is absolutely central to everything we do at Hitachi Rail.
"Any products, parts or companies we use to provide safety elements need to demonstrate that they can meet the highest possible standards.
"Tiflex have a lot of experience in this area including in supplying the flooring for a number of London Underground projects.
"Their flame retardant floors are also PVC free which makes them more environmentally friendly. We are pleased to name Tiflex as preferred bidder for this important contract."
Tiflex sales manager Barry Curtis said: "We are delighted to have been awarded preferred bidder status for the provision of flooring on the new Inter City Express Programme trains.
"This is an extremely prestigious project, and we hope to work closely with Hitachi to deliver flooring products to the highest quality standards."