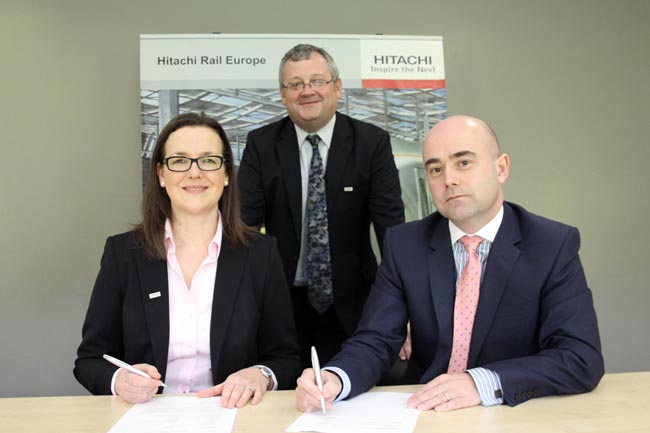 Hitachi Rail Europe has selected Sheffield-based Mechan to supply both internal and external traversers for its Newton Aycliffe factory.
Hitachi's £82m train-building facility on Aycliffe Business Park will manufacture high-speed trains for the Intercity Express Programme (IEP).
Local firm Finley Structures is currently constructing the steel frame for the 42,700 sq ft factory.
Hitachi has today handed Mechan the contract to produce two traversers, which will be produced in Sheffield and delivered to Aycliffe next spring.
The traverers will transfer carriages from station to station and carry complete carriages to Hitachi's test beds, where the trains will be formulated.
The Japanese firm's plant manager Darren Cumner and procurement and HR manager Paula Whitehead today officially signed the contract with Mechan managing director Richard Carr.
Click here to see our short Video