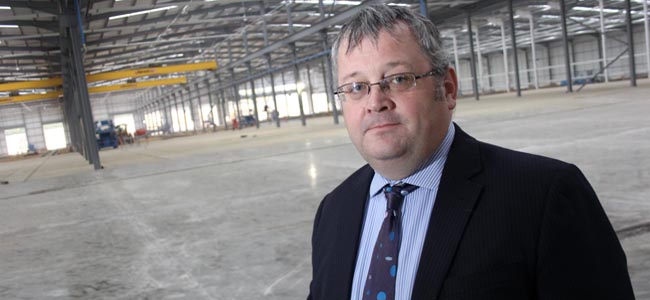 The man in charge of Hitachi Rail Europe's Newton Aycliffe factory has said it will be a "sexy" place to work when it opens for business later this year.
Work continues on the site of the £82m facility on Aycliffe Business Park, which is expected to open in the autumn, with trains due to roll off production line early next year.
Around 4,000 job-hunters scrapping for 200 posts attended two open recruitment days hosted by Hitachi at the Xcel Centre last week.
The Japanese firm held the days last Thursday and Saturday.
Hitachi say the positions will be highly-skilled, using the latest technology.
"This will be a sexy place to work," said site boss Darren Cumner.
"This isn't simple manufacturing – anyone thinking it's going to be routine, monotonous production line stuff is way off the mark. It is advanced manufacturing and we will need a high quality workforce."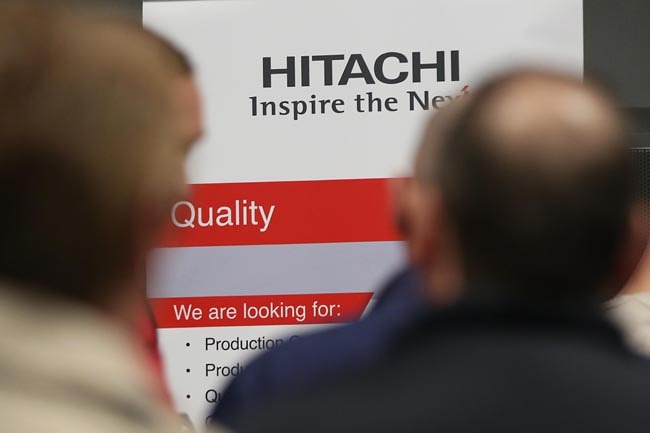 Visitors to last week's recruitment events were able to talk to representatives from the teams above and find out more about the roles on offer.
But one of the attendees told Aycliffe Today: "It seemed like a waste of time to me.
"They didn't tell me anything I didn't already know and just told me that I had to apply online – I could have done that from my living room."
There will be approximately 200 roles available in 2015 across Hitachi Rail Europe's engineering, manufacturing, technical and quality assurance teams, in addition to vacancies in facilities management, human resources, communications, finance and procurement.
A further 400+ posts are expected to be filled in 2016, with the site employing a total of 730 workers.