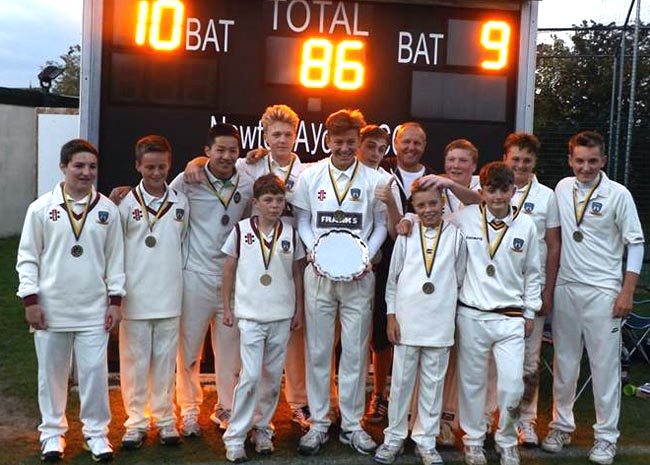 Newton Aycliffe Cricket Club's Under-15s team made history with a dramatic cup victory this week.
The youngsters won the League Cup for the first time with a nail-biting win over Sunderland at Aycliffe Sports Club.
With the home side down and out, they clawed the game back to tie before edging it after losing fewer wickets.
"The drama at the end of this unforgettable game will live long into the memories of those lucky enough to be at the game," said Secretary Lee Weldon.
"Sunderland looked to be coasting to victory and only needed two runs to win from the last over with three wickets in hand.
"They scored a single off the first ball to level the score then an incredible three run-outs off the next three balls, amid wild celebrations from the players and the very large crowd at Moore Lane.
"It was probably the most extraordinary finish to any game, let alone a cup final, that I've ever seen in my 27 years at Newton Aycliffe CC!"
Aycliffe scored 86 for six from 15 overs, with Josh Pearson scoring 44 not out and Dylan Tribley 14.
Sunderland were 86 all out from 14.4 overs, with Adam Lamb taking two wickets for 11 and Dan Bowmer two for 18.