A high value 4×4 vehicle has been stolen from a farm near Newton Aycliffe.
Two men stole a £12,000 John Deere Gator XUV from a barn at Ricknall Grange Farm, on Ricknall Lane, at around 9.50pm on Saturday (December 16).
The suspects, who are described as being 'heavy set', gained access to the land by cutting open a large section of the farm's boundary fence, which runs parallel to the southbound carriageway of the A1, before driving a 4×4 type vehicle through the gap and across the farmland.
They then pushed the Gator out of the barn before attaching it to the rear of their vehicle and driving back across the farmland, through the gap in the fence and back onto the A1.
PC Lorraine Nelson, from Durham Constabulary, said: "The farm's boundary fence runs parallel and is located approximately 10ft from the southbound carriageway of the A1.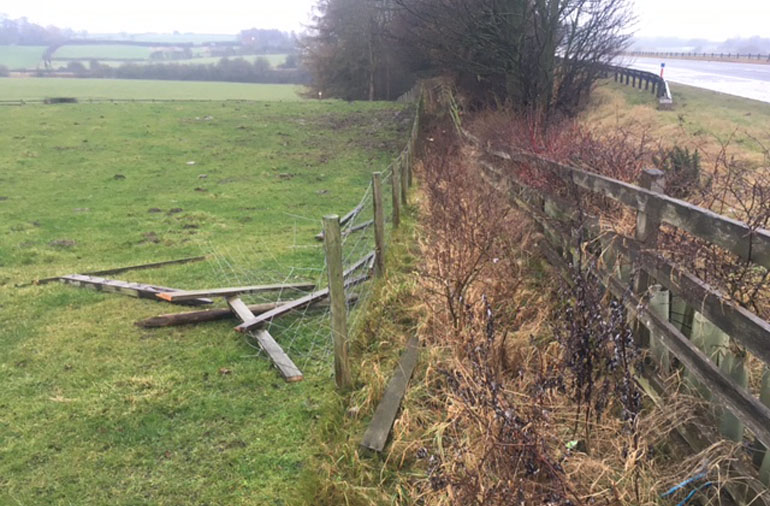 "Cutting open a section of the fence alone had the potential to cause a serious or fatal collision due to the large amount of animals in the field that could have strayed onto the main road.
"I am appealing for any witnesses who may have been travelling on the A1 around 9.30pm to 10.30pm heading south, before the Newton Aycliffe junction."
Anyone with any information is asked to call Durham Constabulary on 101 and ask for PC Nelson, quoting incident number 159 of December 17.