The digital revolution is the current trend of process automation and information exchange in businesses, making it easier to gather and analyse data, operate with more flexibility, introduce efficient business processes and collaborate with customers and suppliers alike.
Ian Brown, managing director of Excelpoint, explains: "It is about using technology to automate repeatable day to day tasks to ensure compliance with more efficient business processes, and to realise cost savings.
"The key objective is to identify challenging business areas or high-value activities that can be fully or partially automated with human interactions supporting planned workflows.
"These workflows are integrated into the business to create a streamlined environment."
Systems are often business-specific and cover end-to-end processes, including CRM, planning and resourcing, manufacturing, compliance, health and safety, HR and many others.
Ian is an advocate of 'a big bang rarely works'.
"It is best to work with a software supplier with a proven track record, enabling you to achieve your ambitions and aspirations over time, identifying key challenges that need addressing and extending your solution one bit at a time until enterprise-wide automation is achieved," he adds.
Excelpoint has developed its software into a unique no-code system-building platform that can be configured into scalable solutions to deliver end-to-end enterprise-wide systems for customers up to ten times faster than bespoke development projects.
"We draw on the wealth of in-house knowledge to configure the Excelpoint software into scalable solutions," says Ian.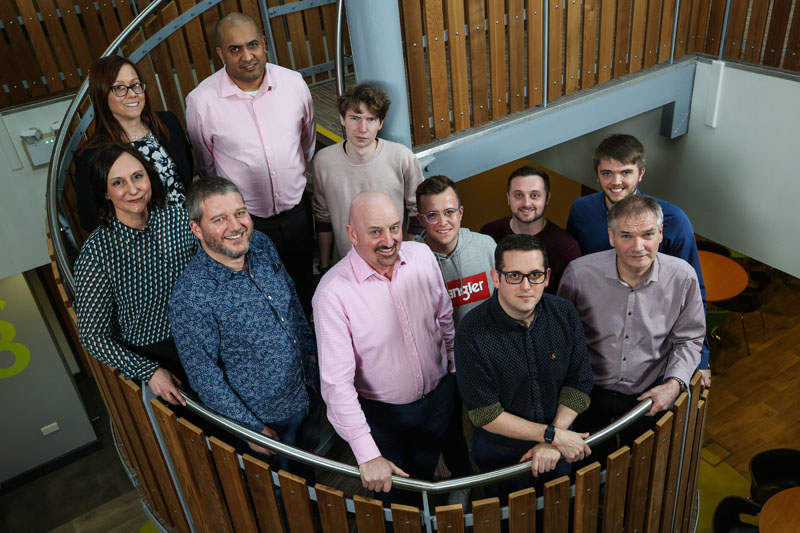 "We have recently launched a unique standalone mobile application. The application provides the capability to run entire business processes on a hand-held mobile device.
"It has enabled one of our large corporate customers to position over 400 mobile devices across a national operation.
"Construction workers now have access to the entire business processes, receive assigned work orders with all associated information, and record against tasks to enable invoices to be automatically generated. Such functionality is invaluable for many organisations."
Excelpoint is committed to keeping pace with technological advancements and supports its customers with innovative new product launches and responsive customer service.
It was recently recognised for its achievements and success in the North East Business Awards 2020, Small Business Award category (Durham, Sunderland and South Tyneside heat).
"We were so proud to be recognised by the North East Business Awards," adds Ian.
"As business process automation takes a central position within the IT investment landscape, we are in a strong position and established as a key player.
"We have future-proofed agile and innovative solutions and have supported companies across the region to streamline and automate their business processes.
"This is fantastic recognition for the company and our software platform, and importantly for the amazing team at Excelpoint who have all played an integral role in achieving success."
To find out how you can enjoy the benefits of the digital revolution, speak to Excelpoint on 01325 375930 or email [email protected]
Benefits of business process automation include:
• Increased efficiency and cost savings
• Improved information quality and accessibility
• Embrace best practice
• Senior stakeholder visibility
• Management information and reporting
• Legislative compliance and process conformance
• Automated communication
• Leveraging value locked up in existing information repositories
• Can replace legacy or old tech solutions
• Enables remote or field-based workers
• Minimises human error and duplication
• Supports planning and scheduling
• Improves data security
• Supports the customer experience strategy