The team at Teesside Gas Processing Plant (px TGPP), owned by North Sea Midstream Partners and operated by px, welcomed a group of year six students for the third year in a row.
This time it was young people from Heighington Primary School, near Newton Aycliffe, who visited as part of their ongoing commitment to the Children Challenging Industry (CCI) programme.
Following three teaching and learning sessions from a member of the CCI teaching team and the class teacher, the pupils were given the opportunity to see first-hand how work related industrial processes operate in practice.
The children and class teachers were welcomed to px TGPP by plant manager Paul Rodgers with an interactive session to explain where natural gas comes from, how it is transported to our site, processed and is ultimately piped into our homes.
The pupils showed great understanding by answering a range of questions showing their knowledge gained from their classroom learning.
The children then moved onto three practical workshop sessions which included learning the most efficient ways to filter products, using processes and equipment utilised in cooling and finally heating liquids, making gasket/flange connections and then testing them for leakages, which became quite competitive.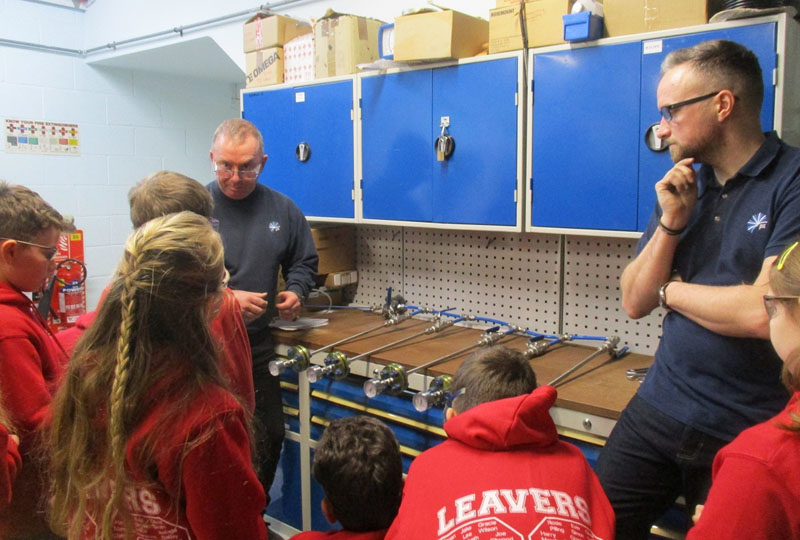 At the end of the visit Paul did a final session to ask the group what they had learnt from the visit and it was great to see how much the children had learnt and showed great enthusiasm from their visit and interest in our industry.
Following the visit, head teacher Carly Spence said: "We were inspected under the new Ofsted framework in December 2019. Our involvement with Children Challenging Industry was of great interest to the inspectors as it clearly demonstrated the science curriculum intent which was to develop the scientific enquiry skills through practical and focused application using 'real life' situations.
"Additionally, it demonstrated our commitment to the school curriculum intent by inspiring our children to become lifelong learners through discussing the careers options available to them in science and industry and creating links with organisations outside school. The verbal feedback referred to our involvement with the programme in a highly positive way."
The Children Challenging Industry (CCI) programme, initiated in 1996 by CIEC at University of York, provides opportunities for primary school children to experience science, presented in an industrial context.
Children undertake a series of scientific investigations in school before visiting a local industrial partner to see how the scientific concepts are applied. In addition to working with children, the programme also delivers high quality professional development in science teaching to primary school teachers.