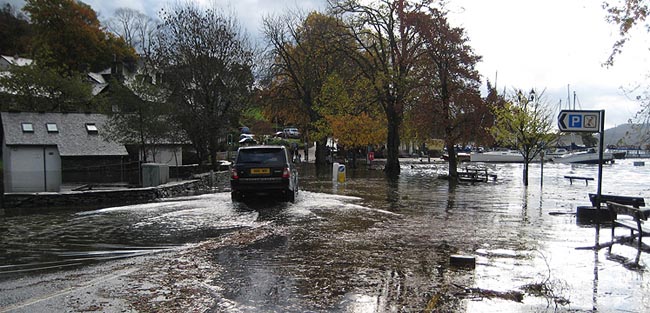 By Martin Walker
County Durham is being battered by rain, with the environment agency issuing a severe flood alert for the region.
Some areas could see 100mm (3.93ins) of rain – an average month's worth – by the day's end, the Met Office said.
The A6072 road between Heighington and Darlington is passable, but tail backs to Aycliffe as the weather wreaks traffic havoc.
Meanwhile, the A1M North and South bound carriageways, between junctions 60 and 49, are impassable.
More than 30 areas in the North-East have been warned they're at risk of flooding.
Nationally, 59 areas in England and Wales have been warned they are at risk of flooding, as heavy downpours look set to continue across parts of the UK.
Strong winds are also expected in parts of Northern Ireland and Scotland, with gusts of up to 70mph in coastal areas.
Flooding has closed some sections of major roads, including the A1 around Catterick in North Yorkshire.
North Yorkshire Fire Service said it had dealt with about 100 calls, particularly from the Catterick, Richmond and Harrogate areas, and rescued six people from their cars overnight.
In Hebden Bridge, which flooded twice in the summer, the river levels are rising, prompting fears of fresh flooding.
The adverse conditions are also affecting many other parts of the UK.
Keep us up-to-date with what's happening near you – you can Tweet us (@AycliffeToday) or email us: [email protected]