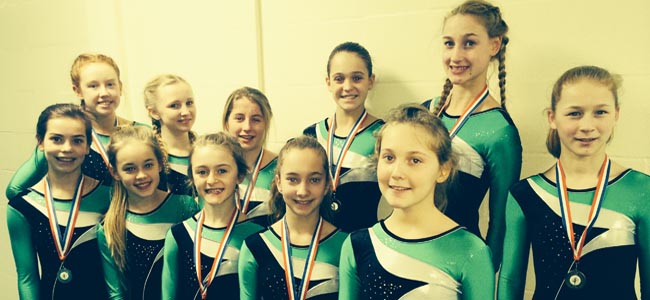 Woodham Gymnastics Academy made an excellent start to their competition season earlier this month.
The regional Milano competition, held at the University of Cumbria, was the first competition that the Gymnastics Academy has taken part in this academic year.
Woodham had three girls' teams in the under 16 category, where gymnasts were required to perform an individual floor routine, a vault and a trio sequence.
"All the students were a credit to Woodham Academy with their professionalism, dedication and superb performances throughout the day," said the school.
"All the students worked incredibly hard and all supported other gymnasts from both Woodham and other teams in the region."
One team came second in the under 16 category and another came third, therefore the podium was dominated with the black and green Woodham colours.
The team who came second will go on to represent the North of England at National Finals in Stoke on Trent in March.
"A massive well done to all the students involved as their hard work is building the reputation and success of Woodham Gymnastics Academy," added the school.