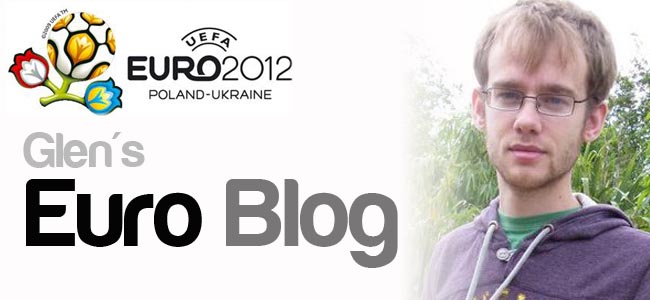 Aycliffe Today Sports Editor and Newton Aycliffe FC reporter Glen Robertson continues his daily Euro 2012 blog…
Spain 2-0 France
Another quarter-final, another embarrassingly one-sided game. Czech Republic, Greece and now France may as well have not turned up for the knockout stages.
Spain had never beaten France in a tournament game before yesterday, but they were never threatened as they completed an easy 2-0 victory. Yohan Cabaye's 30-yard free-kick was the only effort France had on target.
Real Madrid's Xabi Alonso scored both goals – one from the penalty spot – as Spain progressed to the semi-finals.
The Spaniards have now kept a clean sheet in their last eight knockout games at tournaments – a truly phenomenal record.
They also lined-up with their 'strikerless' formation, with Cesc Fabregas playing the furthest forward. Many have argued that playing without a striker isn't good for football. They don't argue when Barcelona do it (granted, neither Fabregas or David Silva are quite at Lionel Messi's ability level).
Spain now face neighbours Portugal in what should be a mouthwatering occasion.
Cristiano Ronaldo ended Barcelona's dominance in La Liga this last season. Can he do it on the international stage?
Quarter-final four – England vs Italy
There will be a few sore heads throughout the country tomorrow morning, regardless of what happens tonight.
After three one-sided quarter-finals, nobody can see tonight being anything other than tight, tense and terrific/tearful (delete as appropriate at full-time). The dreaded 'P' word may well come into play tonight as well.
Italy will be slight favourites for the game but England have shown the kind of organisation – the Sweden game aside – that is vital to success at tournament football.
Expect Italy to have much more of the ball, but being forced to take long shots at goal as they get frustrated. Expect England to see very little of the ball, but to be dangerous when they do get it forward.
The media have built the game up as Mario Balotelli versus Wayne Rooney, but it will be Steven Gerrard or Andrea Pirlo that will decide the game. One moment of magic from either could sway the tie.
But it is highly likely the teams will cancel each other out and England will once more be heading for a penalty shoot-out at an international tournament.
Take heart from the statistic that England do tend to win penalty shoot-outs when Germany are waiting in the semi-final (well, it happened once at Euro 96).
Whatever happens, the nation's work output tomorrow morning won't be reaching record levels.
Prediction: England 1-1 Italy
Bet of the Day: England to win on penalties 10/1