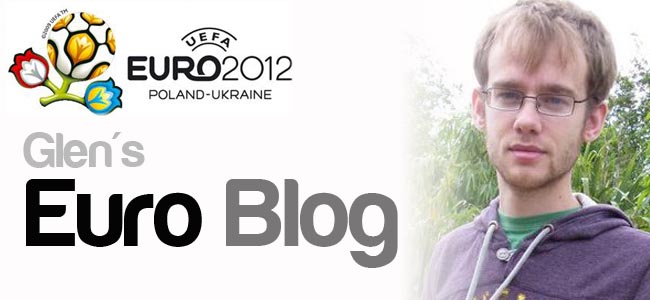 Aycliffe Today Sports Editor and Newton Aycliffe FC reporter Glen Robertson continues his daily Euro 2012 blog…
Germany 4-2 Greece
Germany changed their front-three and convincingly saw off Greece in the second quarter-final.
Manager Joachim Low picked Miroslav Klose, Andre Schurrle and Marco Reus instead of Mario Gomez, Thomas Muller and Lukas Podolski, as the prior three are better suited to breaking down defensive sides.
And the tactic worked with Germany creating a host of chances, and such was their dominance the 4-2 result flattered Greece.
It was an enjoyable game, packed with some spectacular goals. Philipp Lahm's opener was brilliant, Giorgois Samaras' equaliser a breathtaking counter, Sami Khedira's volley was unstoppable.
Klose and Reus added to the goals for Germany, before Greece pulled another back through only the second penalty of the tournament – both have been awarded to the Greeks.
A team who wins this convincingly in the knockout stages sometimes suffer from peaking too soon, but some of the German press are insisting their side hasn't even played well yet.
That is a scary thought for the rest.
Quarter-final three – Spain vs France
After two games with predictable outcomes, the next two quarter-finals should be more intriguing.
Pre-tournament favourites Spain clash with a French side that has both dazzled and baffled in this tournament.
With Spain, on one hand they scored the most goals in the group stages, had the most shots, the most possession, the most corners and the best defence. But on the other, their football isn't as slick or as breathtaking as it was four years ago.
Some have even labelled them as 'boring'. That's definitely not the case, but the German side have caught the imagination much more than the Spaniards this summer.
As for France, they seemed irresistible as they prised open Ukraine at will, but when they were presented with a Sweden side with nothing to play for, they were convincingly beaten.
Yohan Cabaye will return to the French team tonight, but while he's proved himself one of the top midfielders in the Premier League, facing the likes of Xavi, Andres Iniesta and Sergio Busquets may be one step too far.
Luka Modric dazzled against the Spaniards and is now heavily linked to Real Madrid. A similar performance for Cabaye could open doors for him to make a similar move one day (sorry Newcastle fans).
Karim Benzema had the most shots out of anyone in the group stage but has yet to score. He'll have to find a way past club-mates Iker Casillas, Alvaro Arbeloa and Sergio Ramos if he's to help his country pull of an upset.
Prediction: Spain 2-1 France
Bet of the Day: Torres and Benzema both to score 8/1