Thrive Marketing has been working with the team behind a new UK medical charity to produce a brand identity and website.
The Aycliffe Business Park-based agency has previously offered their services for charity before, but creating a new brand and website as a charitable offer was a first for the company, something which the company is very proud of.
"It has truly been an inspirational experience learning about this fantastic charity and the amazing work they do," said director Johnny Woods.
"Supplying our services for free was identified as a 'no-brainer' by all the team and we really hope our work assists in raising the profile of the charity to the next level."
Volunteer Medics is a recently formed NGO made up of UK-based paramedics, Ambulance Service personnel and associated health care professionals plus friends, to raise awareness of and deliver results of projects across remote parts of the world.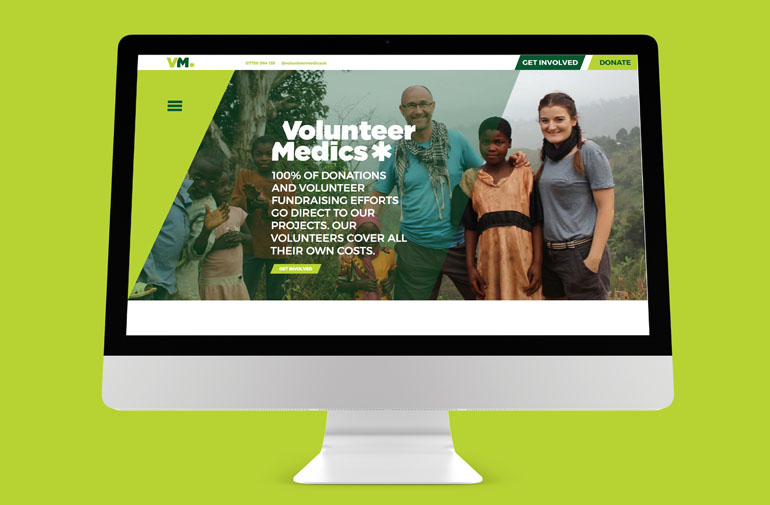 The charity asks for volunteers and charitable support to help them offer incredible volunteering opportunities, from plastering, painting and digging, to providing medical care and support, the charity aims to make a humanitarian difference in rural communities across the world.
The creative team at Thrive started by building a brand that would allow the charity to be bold, recognisable and approachable. This started with the bold typeface and simplified logo, which is easily transferrable across all formats and backgrounds, meaning it will be easy for Volunteer Medics to develop the brand as the charity grows.
The "VM" logo is important in its typographical closeness as it represents the priority of bringing communities closer together, it also has a simplified variation of the 'star of life' as an icon, tying in the charity's founders' link to the medical profession and making the brand 'multi-lingual'.
Founder of Volunteer Medics, Michael Holgate, said: "It is cliché to say that the team at Thrive has been the difference for us in taking our vague and often random ideas and forging it into something that was both exciting, tangible and completely reflected what we are about.
"The work they have done, from logo design, to website and content has been amazing.
"Even more it says what Thrive is about when they have done this completely free of charge. We cannot thank them enough for their friendly professionalism and astute guidance."
Following the rollout of the brand, the creative team then passed the creative concepts over to Thrive Marketing's internal web team, who have now launched a responsive, easy-to-use website.
• The next project lined up for Volunteer Medics is 'Tanzania 2019', if you'd like to get involved or learn more about the charity, visit www.volunteermedics.org.