Woodham Academy has recently played host to a number of projects presented by local partners, thanks to funding made available by The Great Aycliffe and Middridge Partnership (GAMP).
GAMP is an Area Action Partnership (AAP), part of Durham County Council which along with 13 others AAP's in the area was set up to give local people a greater choice and voice in local affairs.
The partnerships allow people to have a say on services, and give organisations such as police, fire, health, and voluntary organisations as well the county, town and parish councils the chance to speak directly with local communities.
The AAP's also offer a number of funding opportunities for a range of organisations and groups. Two organisations to receive funding and support from GAMP include Prison! Me! No-Way! and The Mad Alice Theatre Company.
Prison! Me! No-Way! is a national charity, initially formed by prison officers, their aim is to educate youngsters of the causes and consequences of becoming involved in antisocial or criminal behaviour.
Students from Woodham Academy took part in a Crime and Safety Awareness Day in July, delivered by Prison! Me! No-Way!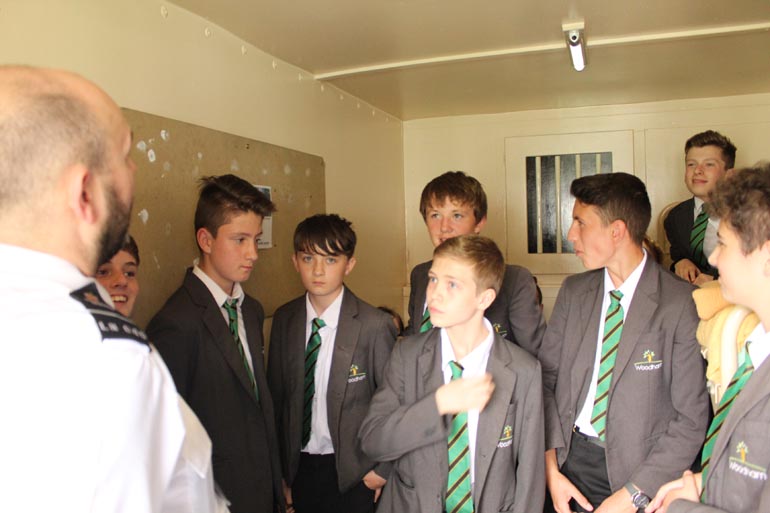 The day was an opportunity for students to experience what it is like to be involved in criminal behaviour and the consequences and effects their actions can have.
The group attended hard hitting workshops including Prison Life which covered the realities of being in prison, the loss of freedom and the feeling of being in a cell. A life size replica cell was brought in to school for students to experience. There were also role play opportunities for students to participate in a street scene style performance, showing the impact of antisocial behaviour on family and neighbours.
A further workshop included meeting three serving inmates from HMP Askham Grange. The inmates gave a first-hand account of how and why they were in prison, the choices they made, their day to day routine in prison, the regrets they have and the impact a prison sentence has on family and friends.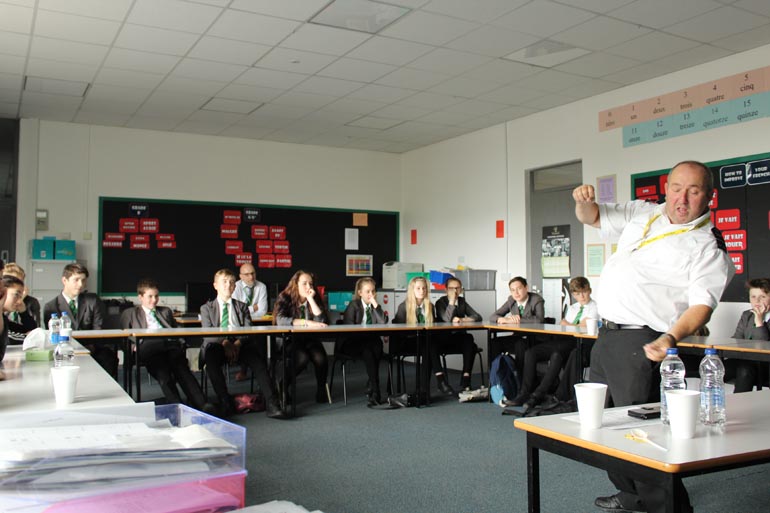 The Prison! Me! No-Way! Crime and Safety Awareness day has been delivered in both Woodham academy and Greenfield School, reaching over 350 students combined to encourage students to make positive decisions and stay safe.
Towards the end of term, Year 9 and 10 students from Woodham Academy were introduced to the Mad Alice Theatre Company, led by Artistic Director, Shelley O'Brien; the company produce theatre productions touring regional and national venues including schools. Specialising in theatre for children and young people, the company's latest production; 'She Wins All the Races' – A tragicomedy with Biscuits, was brought in to school to demonstrate the positive effects of drama and show how a variety of emotions can be portrayed by one person.
The one-woman show, based on Shelley's real life story, is a dynamic, fun and heartening production about a little girl growing up with the certainty of loss. The story is a celebration of the courage and resilience of the human spirit, with quirky, physical storytelling and a little bit of Abba!
Media and Marketing Officer at Woodham Academy and GAMP Chair, Grace Porter, said; 'Students thoroughly enjoyed the journey of emotion and the rawness within the story delivered by Shelley. The Prison! Me! No-Way! day was hard hitting and really made the students think about the impact their actions could have.' Both projects have been enormously successful within school and we're grateful to have access to such powerful workshops.
If you would like to get involved in the Great Aycliffe and Middridge Partnership and have your say on local issues or find out more about funding opportunities, please visit http://bit.ly/GAMPAAP or contact [email protected]