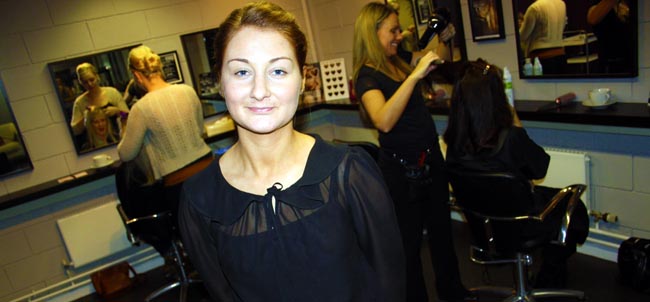 A Newton Aycliffe beauty salon has gone bust just a year after starting out.
Noir Hair and Beauty was launched on Aycliffe Business Park by local businesswoman Daniele Morris (pictured) in November 2012.
But just 13 months later, the salon has closed down, with the loss of four jobs.
Bewildered customers contacted Aycliffe Today to find out what was going on.
One said: "They just seemed to disappear off the face of the earth, one week they were there and the next they were gone. It seems a bit of a mystery."
We spoke to Noir's landlords, Flexspace, who confirmed the company was no longer trading at the business premises at St Cuthbert's House.
We also contacted Noir boss Miss Morris, who declined to offer a statement.